3DS top selling console, Majora's Mask best-selling game in February NPD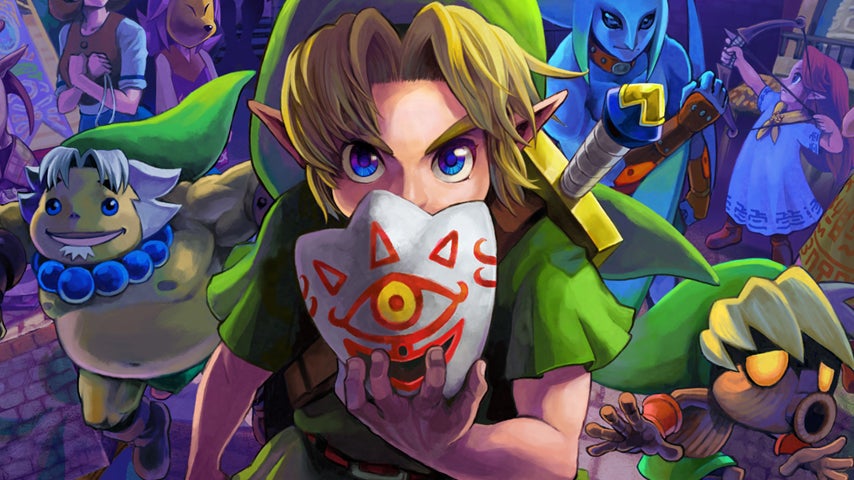 The PS4 is still beating the pants off Xbox One and everyone loves the 3DS. Happy NPD day.
3DS selling gangbusters
Nintendo had some good news to share. Portable console sales grew 153% year-on-year, pushing the entire hardware category up 10% year-on-year.
The New 3DS XL is the obvious driver here. It managed 150,000 units sold in its first week of release, and in total 3DS hardware sales for the month of February reached nearly 400,000 - higher than the PS4.
Software played a part too, with two 3DS exclusives in the top ten software chart - a feat for any platform at the best of times.
Console Wars
Sony was the first to chime in on this month's NPD Group report, which as a reminder tracks traditional retail in the US only.
The PS4 was the number one home console in both hardware and software in February, Sony said, remaining the fastest-growing PlayStation console ever.
Sony also needlessly reminded us that the PS4 is in the lead new-gen sales-wise; the console returned to top spot on the charts in January after Xbox One managed to outsell it for just two months. 20.2 million PS4 units have been sold worldwide now.
Microsoft has a good month, though. The company said Xbox One had record sales in February, selling 84% more hardware sales than January. Looks like keeping the lower price point has worked out.
New-gen is still selling very well. NPD group analyst Liam Callahan said PS4 and Xbox One "have outsold the PS3 and the Xbox 360 combined 15 month totals by close to 60%" over the same period.
Software
Software sales were up 7% year-on-year. As mentioned above, the 3DS had a very good month, charting two exclusives.
It's also worth noting that The Order: 1886 did chart, despite some disappointing reviews. It's always touch and go with exclusives.
It was a good month for new releases in general, making up half of the chart.
The Legend of Zelda: Majora's Mask 3D (3DS)
Evolve (Xbox One, PS4, PC)
Dying Light (PS4, Xbox One, PC)
Call of Duty: Advanced Warfare (Xbox One, PS4, Xbox 360, PS3, PC)
Grand Theft Auto V (PS4, Xbox One, Xbox 360, PS3)
NBA 2K15 (PS4, Xbox One, Xbox 360, PS3, PC)
Dragon Ball: Xenoverse (PS4, Xbox One, PS3, Xbox 360)
Minecraft (Xbox 360, PS3, Xbox One, PS4)
The Order: 1886 (PS4)
Monster Hunter 4 Ultimate (3DS)
General
Total industry sales were up 8% year-on-year to $956 million.
Hardware sales grew 10% year-on-year. As mentioned above, it was portable sales that pushed the hardware category up. Home console sales actually declined 5%, thanks to a 41% sales drop in last-gen consoles - which is not surprising.
Software grew 7% year-on-year. New-gen software sales increased 84% over February 2014 - again, unsurprising; there were very few games back then - and managed to offset the natural decline in PS3 and Xbox 360 software sales.
"This is the first time since the launch of the PS4 and Xbox One that the top 10 console software SKUs were all from eighth generation consoles, a sign of consumer's further transition away from seventh generation consoles towards the new console generation," Callahan said.
Accessory sales increased 8% year-on-year, with a 34% spike in "interactive gaming toys" - likely Amiibo, then.
All in all, a very good month.