EU PlayStation Store's 12 Deals of Christmas sale starts today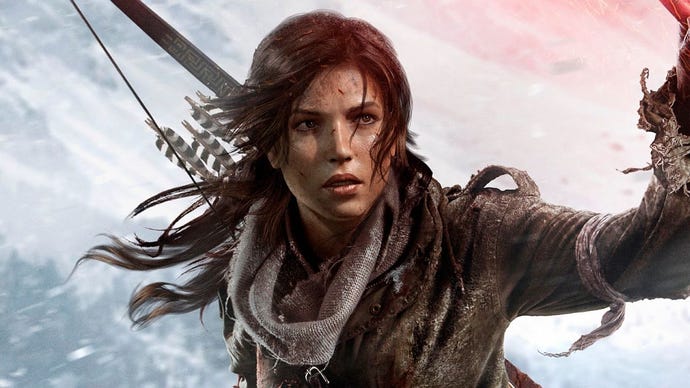 Sony Europe has kicked off its annual 12 Days of Christmas sale the PlayStation Store, with new deals going live every 48 hours.
In addition, there's a buy one get one free deal on select PS4 and PS3 titles until December 23. Bascially, when you buy two games, you will get the cheapest game free.
The current deal is Rise of the Tomb Raider: 20th Anniversary Edition on PS4, but again, new deal spotlights will go live every 48 hours, so if you already own this game, hang tight.
Here's a list of what's on sale for PS4:
Air Conflicts: Double Pack
ArcaniA – The Complete Tale
Assassin's Creed Unity
Broken Sword 5 – the Serpent's Curse
Caladrius Blaze
Carmageddon: Max Damage
Darksiders 2 Deathinitive Edition
Dead Island Definitive Collection
DEAD OR ALIVE 5 Last Round
Dishonored Definitive Edition
DUCATI – 90th Anniversary
EA SPORTS Rory McIlroy PGA TOUR®
Far Cry 4
Far Cry Primal
HASBRO FAMILY FUN PACK
Homefront: The Revolution
J-Stars Victory VS+ Digital Edition
Legend of Kay Anniversary
Mirror's Edge Catalyst
Monopoly Family Fun Pack
MX vs. ATV Supercross Encore
Omega Quintet
Project CARS
Rayman Legends
RIDE
Risen 3: Titan Lords – Enhanced Edition
Saint Seiya: Soldiers' Soul
Saints Row 4: Re-Elected & Gat out of Hell
Sébastien Loeb Rally EVO
Shadow Warrior
Sherlock Holmes: Crimes and Punishments
Sleeping Dogs Definitive Edition
Sniper Elite 3
Sniper Elite 3 ULTIMATE EDITION
Styx: Master of Shadows
The Book of Unwritten Tales 2
The Evil Within
The Last of Us Remastered
The Talos Principle: Deluxe Edition
The Witch and the Hundred Knight: Revival Edition
The Witcher 3: Wild Hunt
This War of Mine: The Little Ones
Tomb Raider: Definitive Edition
Touhou Genso Rondo: Bullet Ballet
Trackmania Turbo
Trials Fusion The Awesome MAX Edition
Wolfenstein: The New Order
There are also plenty of PlayStation 3 games on sale, so be sure to hit up the link for the full list.