Embracer Group has acquired the maker of Deep Rock Galactic, Huntdown, and six other studios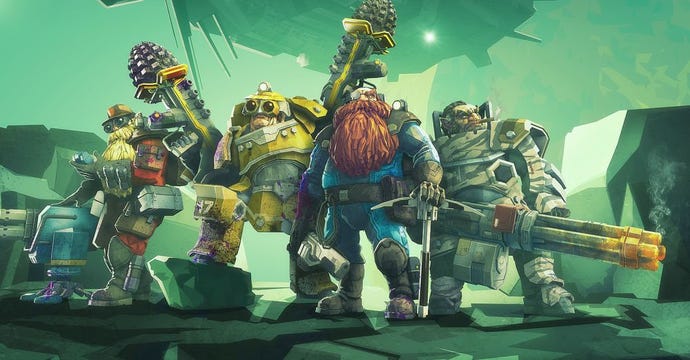 Embracer Group is expanding its studio portfolio further with eight new teams.
Embracer Group, the parent company of THQ Nordic, Koch Media, and many other publishers and developers, has announced today the acquisition of eight established studios. The teams will fall under Embracer's various arms, bringing the group's total size to over 8,000 employees.
Within the premium games space, Coffee Stain will now own Deep Rock Galactic developer Ghost Ship, and Huntdown maker Easy Trigger. Koch Media, through its subsidiary Vertigo Games, has acquired VR developer Forcefield. Koch is also now the owner of Road 96 developer DigiXart.
On the Saber Interactive side, the branch now owns Slipgate Ironworks, maker of Graven and co-developer of a number of other indie games. This also includes 3D Realms, Slipgate's publishing brand (formerly Interceptor Entertainment).
In the free-to-play world, CrazyLabs is now part of the Embracer family. CrazyLabs creates casual mobile games. Finally, Embracer is also adding Grimfrost, an online merchandising company specialising in Viking merchandise.
The lot cost Embracer SEK 2.1 billion (~$250M) in cash, and 0.6 billion in Embracer B shares. As part of the deal, Embracer will also pay a bonus of SEK 2.0 billion (~$232M) to these teams, contingent on achieving certain milestones, over a period of up to eight years. Half of that will be paid in cash, and the other half in Embracer B shares.
In a press release, Embracer said the acquisitions will strengthen its position in the world of indie, and mobile game development. The group has a strategy of hands-off, decentralised management.