Dragon Ball FighterZ open beta is great when it actually works
This weekend's Dragon Ball FighterZ open beta is the first time the public at large have been let loose on Bandai Namco's anime fighter, and it really showed.

After a previous closed beta was marred by lag, crashes and disconnects on Xbox, this time around things - sadly - didn't go to plan on either console. There's even talk of the beta being extended to make up for maintenance and downtime.
When you finally make your way through to a match though, Dragon Ball FighterZ is brilliant. A frantic but accessible mix of blurred fists and explosions, Dragon Ball FighterZ succeeds in combining solid mechanical foundations with an art style that so faithfully captures the spirit of the iconic anime that it's hard not to be taken in. The orange gi, the glowing hair, the trademark "hwa-hu-heh" grunts of super saiyans facing off in a hand-to-hand showdown; it's all here.
The game's wider presentation is cool too. Players join a lobby social space before picking a mode, where you choose a chibi version of one of Dragon Ball FighterZ's varied roster to wander about as. As for scenery, there's a tiny Kame House and a mini world tournament arena to name just a couple of landmarks. These small details add a lot to what could've been a simple menu, and sharing the space with 63 other players buzzing around is fun as well.
Practice and World Battle (online) fights are the main modes available in the beta, with the online portion split into casual and ranked fights. Practice mode is a series of tutorials against the CPU, which do a good job introducing all that Dragon Ball FighterZ has to offer - although you can deplete the AI opponent's health without completing the objective, meaning you have to sit through loading screens as you start it up again, which I thought was a bit of a strange choice. Practice mode is usually just an infinite punching bag, right? But that's a pretty small nit to pick.
The fights themselves are fast-paced and energetic. Combos are as powerful as they are cinematic and link together easily, which can mean that each of your three-character team's heath bars can run out quickly. The controls are pretty standard, with light attacks mapped to X or square, medium attacks to Y or triangle and heavy attacks to B or circle. A or cross fires your character's Ki attacks, which are great for breaching distance or juggling, and when combined with directional inputs unleash some of the series' most memorable moves. A Kamehameha for instance is just a half circle on the analogue stick plus A or cross.
Since combos are so strong and simple, attacking momentum is rewarded, with the right trigger causing your fighter to burst through the air towards your opponent. Timing your defensive weapons then is an important skill to master - Goku's rising uppercut heavy attack is particularly good to counter someone up in your face - and as the metagame develops on release it'll be interesting to see which style proves more effective in the long run.
Each character has their own nuances that set them apart from the rest of the roster, even with characters that could've ended up feeling very similar. Gohan's half-circle Ki attack fires a little higher off the ground than Goku's for example, making it easier to catch jumping enemies. Characters like Beerus and Kid Buu are even more distinct though. Beerus short range light attacks mean he needs to be handled much more diligently than the Saiyan fighters, while Kid Buu's regular combos seem to deal an absolute ton of damage.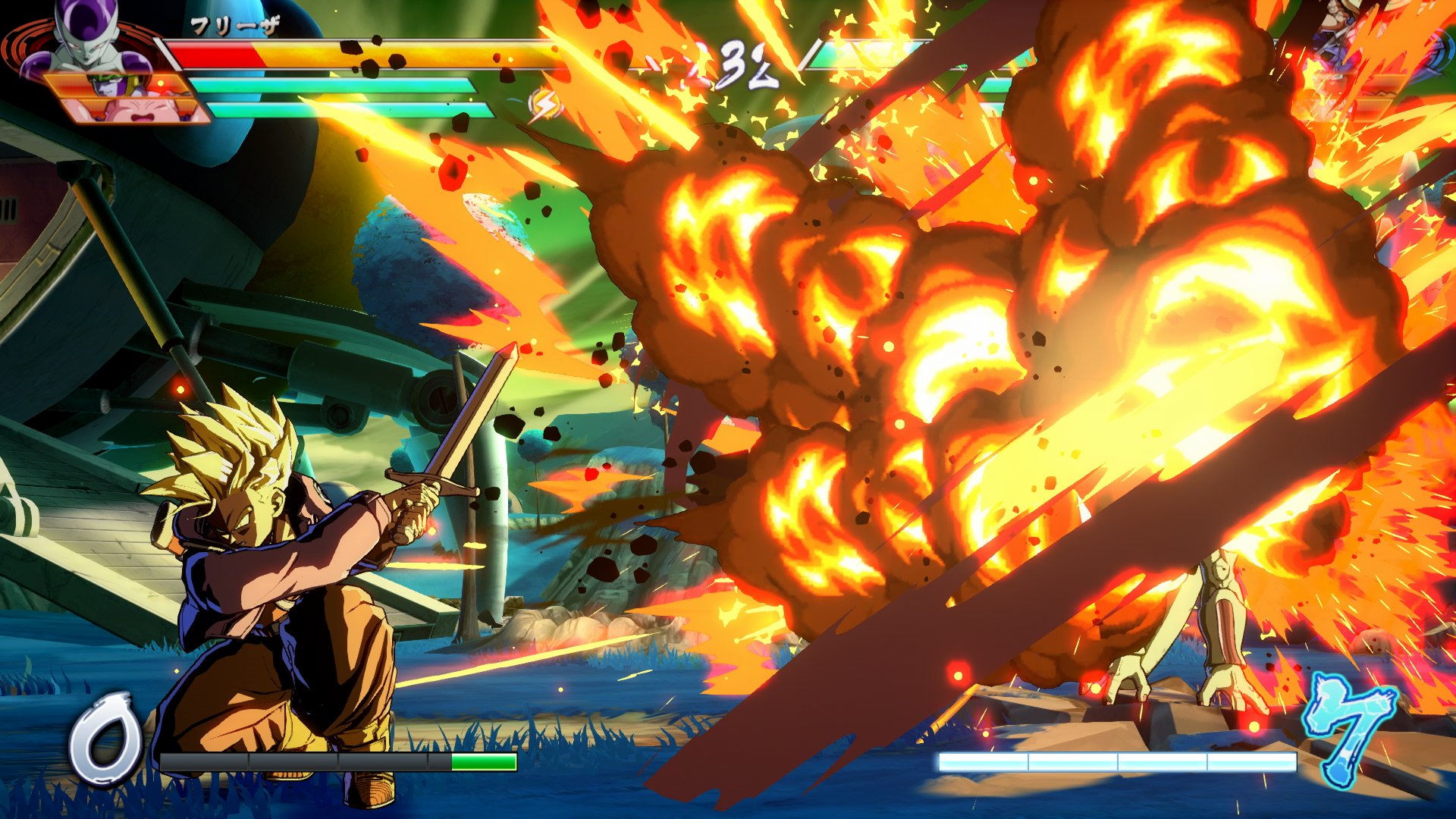 With all this said though, the enjoyment that I got out of Dragon Ball FighterZ was squeezed between constant and lengthy network issues, as well as hard crashes on PS4. Although I wasn't hit quite as badly as most - some players were reporting online that they'd only managed four matches in 120 minutes - I did experience difficulties, even during the pre-order early access period.
On Facebook, Bandai Namco said that they'd hit "some issues that cannot be addressed in a short amount of time," which is worrying for a game due out next week. As of the morning of January 15, I was able to get online, but still got kicked out of games mid-match due to loss of connection.
If they can sort out the online connectivity, there's a lot of potential for Dragon Ball FighterZ. With the brisk run-time of most fights I can see it being a decent go-to game to kill a few minutes, and I'm excited to see how the story mode pans out in a game that looks this good visually. However, if online battling is the only reason you plan on picking up Dragon Ball FighterZ, you might need to keep an ear to the ground for the time being to see if they can work out the kinks.