Does It Hold Up? The State of Monster Hunter World: Iceborne Now That It's on PC
The past, present, and future of Monster Hunter.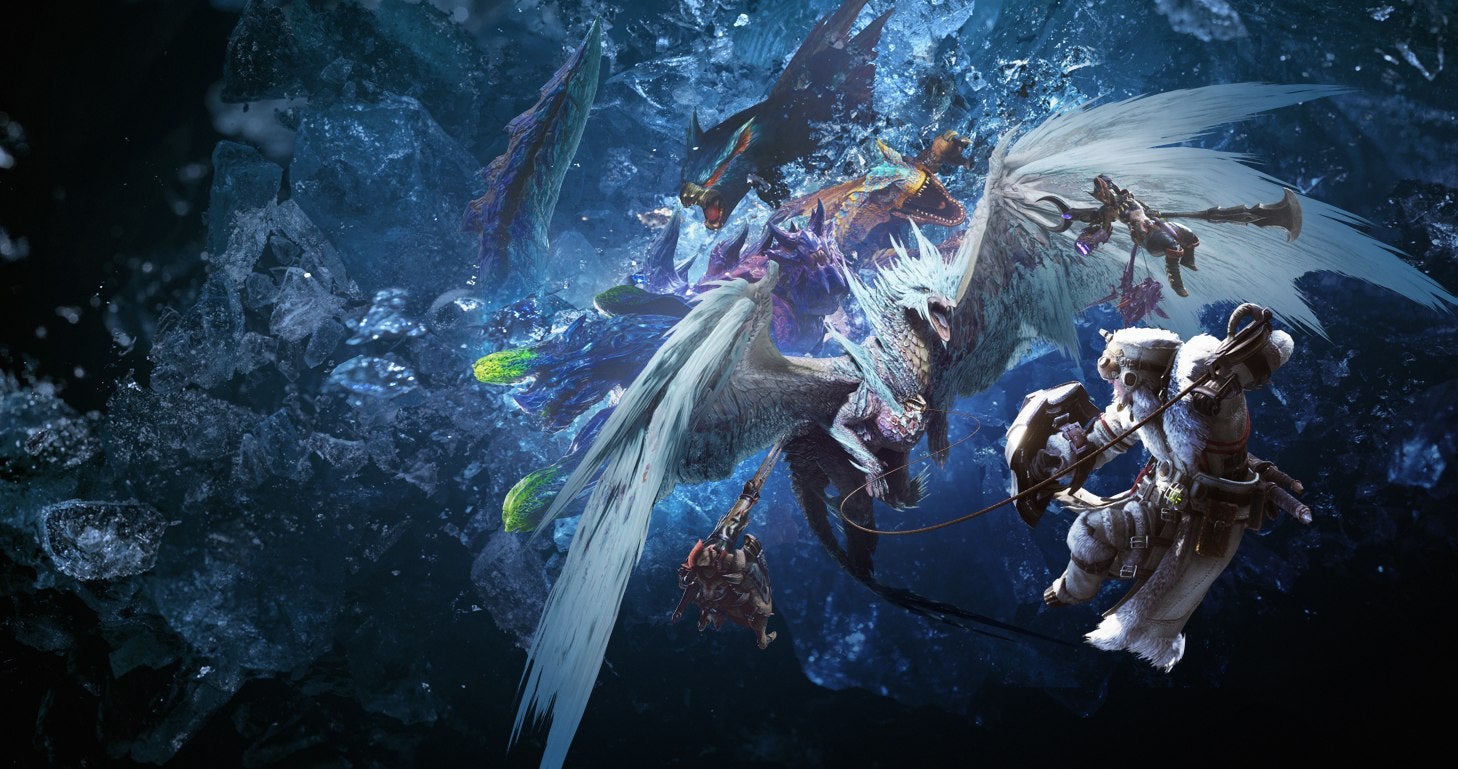 This article first appeared on USgamer, a partner publication of VG247. Some content, such as this article, has been migrated to VG247 for posterity after USgamer's closure - but it has not been edited or further vetted by the VG247 team.
Monster Hunter began the last decade on the Wii. It ended the decade as the most successful game ever released by Capcom, with over 14 million units shipped in the two years since launch. All in all, the past 10 years have been quite good to Capcom's flagship franchise.
Monster Hunter World: Iceborne is the culmination of the franchise's progressive rise in the west. The paid DLC arrived about 18 months after the launch of Monster Hunter: World, and it was huge. We praised Iceborne as "a terrific expansion" for "one of the generation's best action games" in our review.
With Monster Hunter World: Iceborne finally launching on PC last week, here's an in-depth look at where Monster Hunter: Worlds currently stands.
Iceborne's New World
The most noticeable thing about Iceborne is the amount of content it brings to the table—an attempt to address persistent complaints that the base game didn't have enough monsters. Iceborne nearly doubles the number of unique enemies from Monster Hunter: World, introducing brand new beasts like the Brachydios and Tigrex, as well as remixing and redesigning creatures from the base game to give them a new flair, like the Viper Tobi-Kadachi or the Fulgar Anjanath.
Iceborne isn't afraid to get weird with these new additions. The aforementioned Brachydios might be one of my favorite creature designs from the entirety of Monster Hunter: World. It looks like one of the kaiju from Guillermo del Toro's Pacific Rim, with a jutting mass over its head that it can use to set explosive traps around the battlefield. The Brachydios has makeshift cannons for arms, which it can fire traps on the ground for a delayed detonation. It's a headache to fight, but that's just how the beasts of Monster Hunter should be.
After the hunt for the Shara Ishvalda wraps up, a brand new area opens up for exploration. It's an area that, according to the in-game loading screen text, is a rumor swirling around the Fifth Fleet, which some don't even believe exists: the Guiding Lands.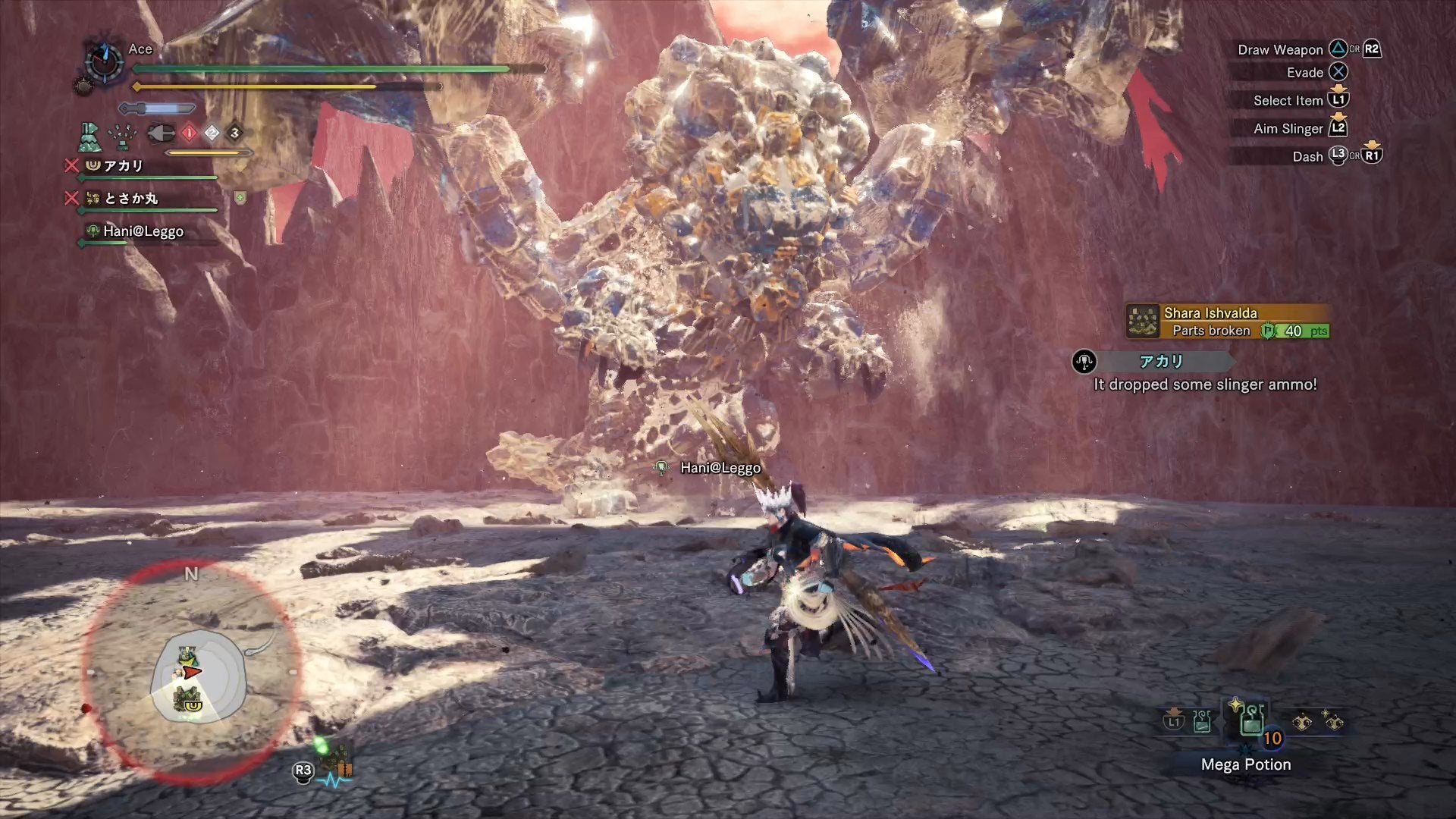 Bringing every single biome from Monster Hunter: World and Iceborne into one seamless map, the Guiding Lands throws a massive spanner in the works. Now fiery volcanoes are adjacent to freezing tundra, and monsters that have never interacted with each other can face off against one another in brutal battles for the first time.
The Guiding Lands are excellent because, it's something entirely new (and weird). Even the best-prepared hunters can't anticipate what beasts they might encounter in the Guiding Lands, because literally anything in the game (aside from towering giants like the Zorah Magdaros) can turn up and render the best laid plans hopeless. It's nice to not know what to expect for once. You might see nothing but a Great Jagras, or you might have a Deviljho, Zinogre, and Rathalos after you all at once.
On top of the Guiding Lands, Capcom has sustained Iceborne with a healthy drip feed of post-launch content. Some of the new additions include elite beasts like the Zinogre and Safi'jiiva-creatures with attacks that can pierce any defense, strike quicker than you can dodge, and have attack patterns so brutal you'll need to support any teammates caught up in them.
The Zinogre is rightly feared as one of the most powerful monsters in the game. Most monsters have either speed, power, or area attacks as one of their strengths. The Zinogre has all three. Vaulting around the battlefield using its tail as a sort of springboard, even its basic attacks hit harder than the majority of monsters in the game. Everyone better get running when a Zinogre's enraged, because it'll chain multiple slam attacks together, each of which has a large area of effect with huge lightning damage.
And that's just the base version of the Zinogre. Bring in the Stygian Zinogre (cleverly introduced by Capcom after players had got to grips with the base version of the beast), and it'll give even the most hardened hunters a run for their money, as I've found out when pairing up with what I thought was an invincible squad of veterans. The Stygian Zinogre hits harder, moves faster, and has larger area of effect attacks than its base counterpart. Capcom tied in the Stygian Zinogre with the return of the Horizon: Zero Dawn collaboration event, adding in the bonus reward of Aloy's layered armor if you could best the beast.
Top Monster Hunter: World player and Youtuber Arekkz is a big fan of the Stygian Zinogre. He's put together five videos in total in the two months since the subspecies was revealed, which is a pretty good indicator of its notoriety in the community.
"The bugs that fly closely to this beast can be released, and fly towards the hunter and explode on contact," Arekkz says. This is a lot different from the flying bugs that the regular Zinogre sends out aimlessly, as the Stygian Zinogre's bugs can home in on the hunter. Apparently it's one of Monster Hunter producer Ryozo Tsujimoto's favorite monsters due to the cool color scheme.
As for the other monster that Capcom added after Iceborne's launch, the Safi'jiiva is the mature form of the Xeno'jiiva. In other words, it's the big bad version of the final boss from the main game, and "without question the most impressive" of all the monsters added after the launch of Iceborne, in Arekkz's books. The Red Dragon couldn't even be killed when Capcom first introduced it shortly before Christmas 2019; you had to undertake a recon mission with three other players to try and learn as much as you could about the monster and drive it back from its lair.
Later, the Safi'jiiva became a full Raid boss, overhauling the loot system in one fell swoop. Whereas before you'd gather resources and parts to craft items, slaying the Safi'jiiva earns you the opportunity to pick from a randomized group of weapons, claiming three or four of them as your reward.
These base weapons can be upgraded by spending the currency you earn from the Safi'jiiva Raid. Each weapon has five perk slots, and you're granted a selection of three randomized perks for every new level, one of which you can select and keep. The entirely random nature of weapons and their upgrade wasn't exactly new to Monster Hunter: World—the concept was first introduced in the Kulve Taroth Siege—but as Arekkz points out, "the entire experience is much more rewarding, a little less painfully random, and in turn much more replayable."
"Capcom clearly outdid themselves with the Safi'jiiva designs," Arekkz says, and it's hard not to agree. Look at the Hammer for example, on which a gigantic blinking eye appears whenever the weapon is charged up before an attack. A little bit of weird mixed in with a load of stylish finesse is what made the Safi'jiiva's Hammer in particular special, something that would leave other, less experienced players wondering where and how you got it.
Lots of Meat on the Bone
Iceborne has gone over well with the Monster Hunter community at large. One prevailing piece of praise for Capcom is centered around Iceborne being DLC bolted onto Monster Hunter: World, rather than an entirely separate game. "It's a big expansion and a steal at the price point," one Monster Hunter subreddit user says. "Lots of meat on the bone." When we spoke to Monster Hunter producer Ryozo Tsujimoto in the two months after Iceborne's launch, the producer said they "decided to release Iceborne as an expansion because the rate of online connectivity is high," so both World and Iceborne players could play together.
The Monster Hunter community has been pretty outstanding at not spoiling the story of Iceborne for PC players who had to wait months for Capcom to release their version of the expansion. But as a few posts like the one below attest to, the story of Iceborne can get a little formulaic at times, as though we've seen and done this all before.
The community is slightly frustrated with the constant monster invasions, however. Although the actual 'turf war' animations where two monsters lock into a brief battle with each other look seamless, it can be pretty annoying when a Savage Deviljho invades your Seething Bazelgeuse hunt for the tenth time and chases you all over the Elder's Recess map.
Beat Iceborne, holy fucking shit, best expansion they could've made for World. Love all the new and returning monsters. I am just happy we got this in the first place. Thanks Capcom, hope the next game will be even better than this. 10/10 Fantastic pic.twitter.com/EGxFuv5euW

- Aidan - Megastar6200 (@Megastar6200) January 12, 2020
One commenter addressed the underpowered weapons of Iceborne. "The vast, vast amount of weapons have no place," they said. "Either the power is way too low to matter, there is not enough room for decos, the elements are too low, the affinity is negative, or the ammo is not ideal."
I'm actually in partial agreement with this. Because of the nature of Iceborne, where you're always ploughing through quests to battle the next monster for the Fifth Fleet, newly crafted weapons become obsolete pretty quickly. You'll always want to get "the better" weapon that's just become available after you beat a new monster like the Shara Ishvalda, for example. Certain weapons from monsters have a negative Affinity percentage, meaning you'll have to sacrifice Decoration slots to make up for the lost Affinity and thus making them a lot less appealing.
There's also a sentiment that some Master Rank weapons are found to be wanting in design. Kaname Fujioka, Monster Hunter: World's art director, told us last year they "decided to introduce a system where some weapons are a combination of a weapon base and monster parts" in Iceborne. Working off a set base design could be why some players found certain weapon designs lacking.
Savage Jho 1st encounter was him appearing out of nowhere as an invader and gave us the most freakin awesome turf war ever. I screamed the whole time #monsterhunterworld #monsterhunter #iceborne pic.twitter.com/1Y0r8KUzMS

- Valky @Iceborne ? (@Valky_29) January 13, 2020
Fleeting weapons aside, Iceborne is a fantastic addition to a game bursting with content. There's obvious frustrations from the PC player base about the delayed launch of Iceborne, but as a complete package, Monster Hunter World: Iceborne has given us creative new monsters to fight, a bustling new land to explore, and a whole new gear system tied in to a great new raid.
Looking to the Future
The Safi'jiiva Raid signifies the end of the fight for our Fifth Fleet comrades. After the massive siege mission is done, all the brothers and sisters in arms say their farewells back at Seliana. It's clear that Iceborne is the note that Monster Hunter: World ends on, but what comes next?
It's hard for the next console generation not to spring to mind when you think about the future of live-service game like Monster Hunter: World. As technically challenging as it might be at times, the promises of increased processing power with the next console generation might work wonders for a game like Monster Hunter: World. Fighting monsters in a stable 60 frames per second would be nothing short of wonderful.
Thematically, I can imagine Capcom taking the Fifth Fleet for more adventures to new lands. Capcom's best-selling game of all time has an established cast of characters around our protagonist, so why not stick with them for the future? Bring back the charming Handler, the charismatic Admiral, and the enigmatic Huntsman for more capers, especially for the millions of newcomers to the Monster Hunter franchise that associate the series with them.
Monster Hunter: World aimed for the console market, and it took it by storm. There's no doubt in my mind saying that Capcom's game is one of the best, and most consistently rewarding, live-service games ever made. Iceborne added on far more than necessary, even with a price tag of a full game, and it proves that Capcom is dedicated to its thriving community of monster hunters.