Doctor Who VR game announced, bringing THOSE series villains to life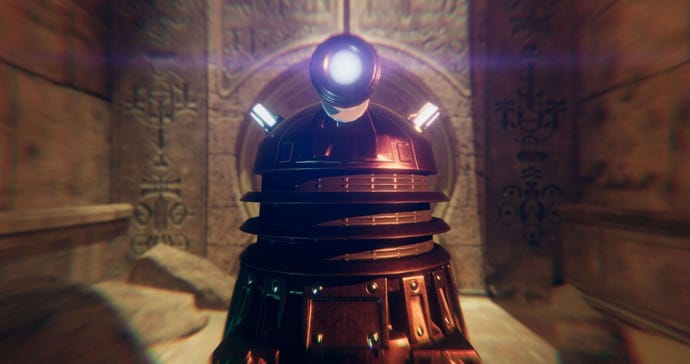 Doctor Who fans, rejoice! Today, Maze Theory – the developers behind VR titles like The Vanishing Act – announced a "feature-length" VR game called Doctor Who: The Edge of Time, set to launch this September.
Watch the teaser trailer here:
The game stars the Doctor's current incarnation, played by Jodie Whittaker, and tells an entirely new story. This is the plot description, taken from a press release:
"The Doctor has been hurled through time to the end of the universe. A virus that threatens to rip apart reality itself has been unleashed. Players can pilot the TARDIS on a journey across worlds both familiar and strange to recover a series of powerful time crystals that can repair spacetime and ultimately save the universe itself."
Edge of Time will arm players with the iconic Sonic Screwdriver and task them to solve puzzles while grappling with some of the series most notorious villains: the Daleks and the Weeping Angels. We're interested to see what interacting with these characters looks like – particularly the Weeping Angels. In Doctor Who, these aliens take the form of vicious, life-sized stone sculptures that only move when people blink. The marriage between this concept and VR technology could make for some intense gameplay.
Here are some screenshots from the game below, including a look inside the Doctor's time-traveling TARDIS: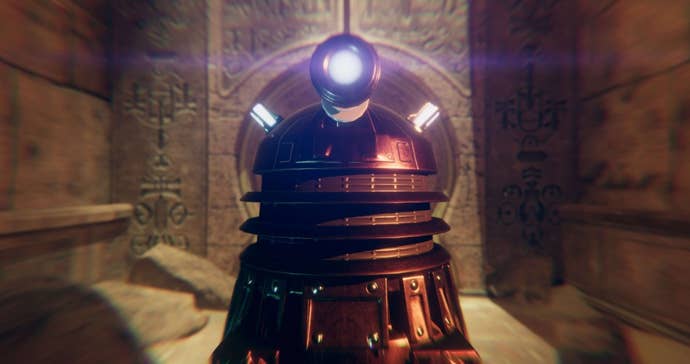 Doctor Who: The Edge of Time launches in September for PSVR, Oculus Rift, Oculus Quest, HTC Vive, and Vive Cosmos. The series has seen a number of licensed games in its 55-year-old history. Most recently (and oddly), Peter Capaldi and other cast members reprised their roles in LEGO Dimensions.