Deus Ex: Mankind Divided's Desperate Measures mission, other pre-order items now free on all platforms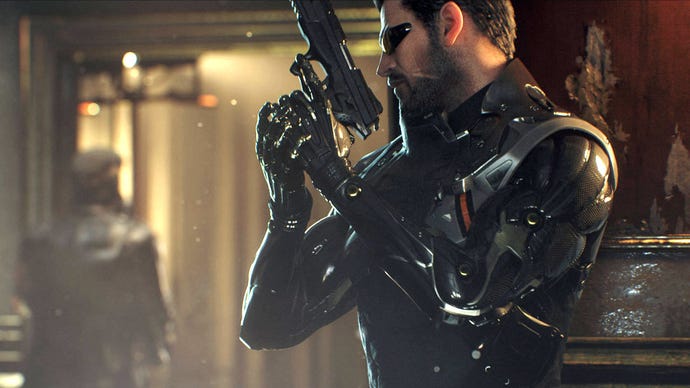 Pre-order content for Deus Ex: Mankind Divided is now available for free to all who own the game.
The pre-order content, Augmented Covert Agent Pack, is now available on all platforms. Those who own the game through Steam need only update the game. PlayStation 4 and Xbox One users can download the free content on the respective storefronts.
Those who don't already own the content pack will find the Desperate Measures extra in-game Mission, a compilation of skins for Adam's armor and trench coat, a re-skinned pistol and combat rifle, and various consumables included in the pack.
Three digital books, the novella Deus Ex: Hard Line, written by James Swallow, the mini-comic The Dawning Darkness, and a mini-artbook are also available for free through the link.
PC owners of the game will also find a new patch, v1.12 build 667.0, available through Steam. It focuses on fixing the following critical and minor issues:
Fixes an issue where the weapon inventory bar would not be saved online.
Fixes some crash issues occurring with specific save files from users.
Quit Game option is now aligned with the other menu options.
A beta build is available should you run into issues with the latest patch. The developer also suggest users make sure their AMD or Nvidia drivers are up-to-date.