Destiny 2 weekly reset for March 13 – Nightfall, Flashpoint, Challenges, more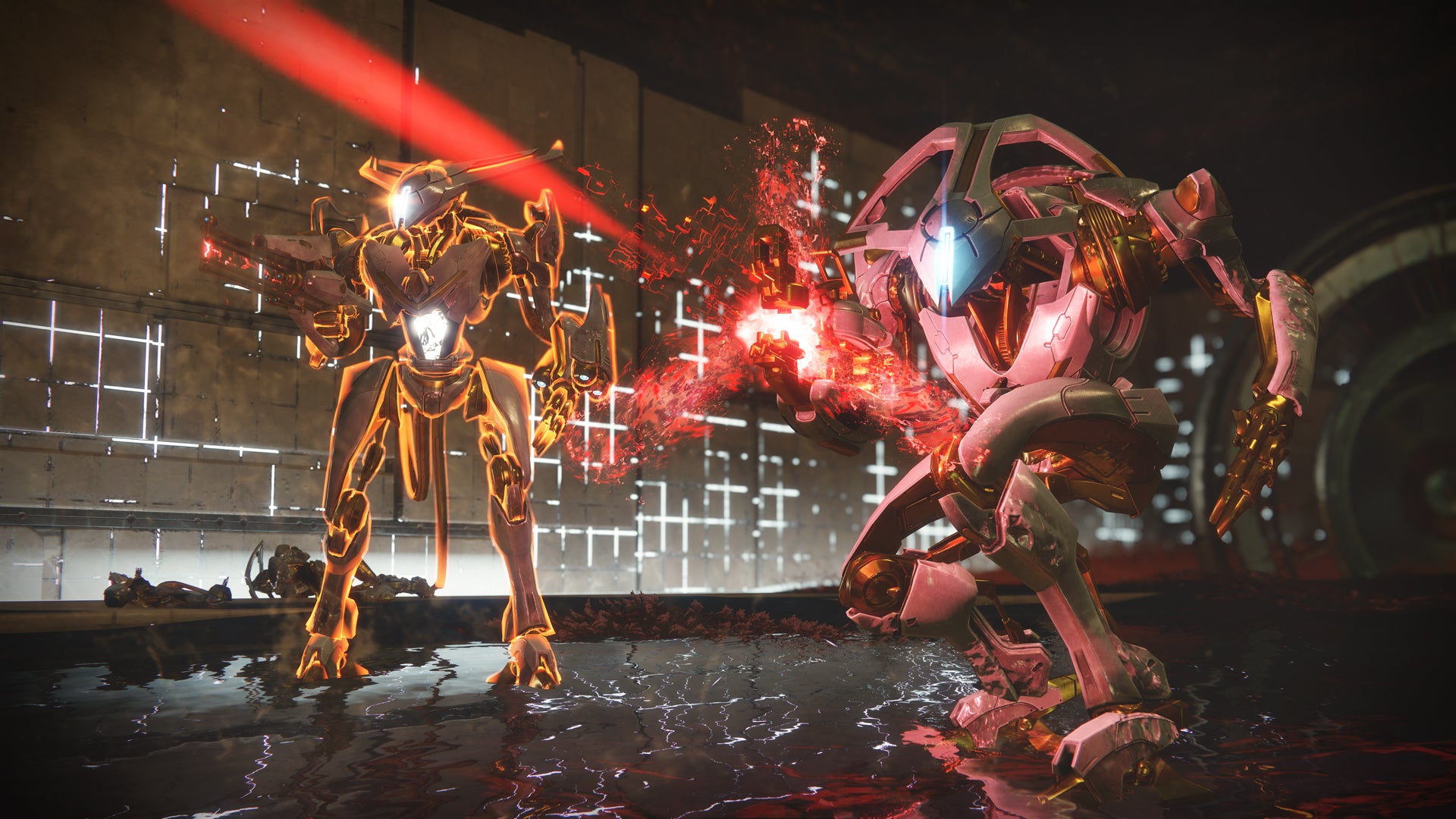 The Destiny 2 weekly reset for March 13 has arrived with the expected Nightfall changes and more.
Of course, the reset also means new Flashpoint, Meditations, Milestones, and new Eververse items.
Be sure to complete your Daily milestones, Crucible challenges, and other weekly things.
Your Flashpoint this week is Io, and Meditations are the quests Riptide and Utopia. As usual, don't forget about Shaxx's Milestones either if you want Luminous Crucible Engrams.
There doesn't seem to be any modifiers this week in the Nightfall.
Destiny 2 Weekly Reset – March 13
Nightfall: A Garden World
Modifiers
Torrent: Boundless power erupts from within. Your abilities recharge much faster.
Timewarp: Zero Hour: The mission timer cannot be extended. Choose your battles carefully.
Challenges
Unbroken: Complete the Nightfall with fewer than 3 deaths.
Shielded Minotaur Challenge: Kill the Shielded Minotaurs in under 90 seconds.
Rewards
Luminous Vanguard Engram
Luminous Vanguard Engram
Leviathan Raid Order and Challenge
The Leviathan raid order for the week is as follows: Gauntlet, Royal Pools, Pleasure Gardens, and Calus. The challenge this week is the Royal Pools, and in this room, players are required to stand on four pressure plates around the outside of the arena. There's a plate in the center too, and players need to collect the Psionic Protection buff from here to really stand a chance in this encounter. For this Challenge, though, one player must always stay in this central area.
If you want to look over our complete raid guide before jumping in, check out our Destiny 2 Leviathan Raid page.
Eververse Items
Catacombs (Rat King) Ornament (800 Bright Dust)
Fireteam Medallion Legendary Consumable (50 Bright Dust)
Frumious Blue Legendary Shader (40 Bright Dust)
Garter Snake Shell Legendary Ghost Shell (400 Bright Dust)
Gleaming Boon of the Crucible Legendary Consumable (750 Bright Dust)
Gleaming Boon of the Vanguard Legendary Consumable (350 Bright Dust)
Gold Beam Effects Rare Transmat Effect (450 Bright Dust)
Infinite Visage Legendary Ship (500 Bright Dust)
Midnight Talons Legendary Shader (40 Bright Dust)
Oculus Angulon Legendary Vehicle (600 Bright Dust)
Omega Mechanos Chest Armor (1200 Bright Dust)
Particle Accelerator (Graviton Lance) Ornament (1250 Bright Dust)
Sneaky Rare Emote (400 Bright Dust)
Sweeping Exotic Emote (3250 Bright Dust)