Destiny 2: Beyond Light Stasis abilities for Hunter Revenant detailed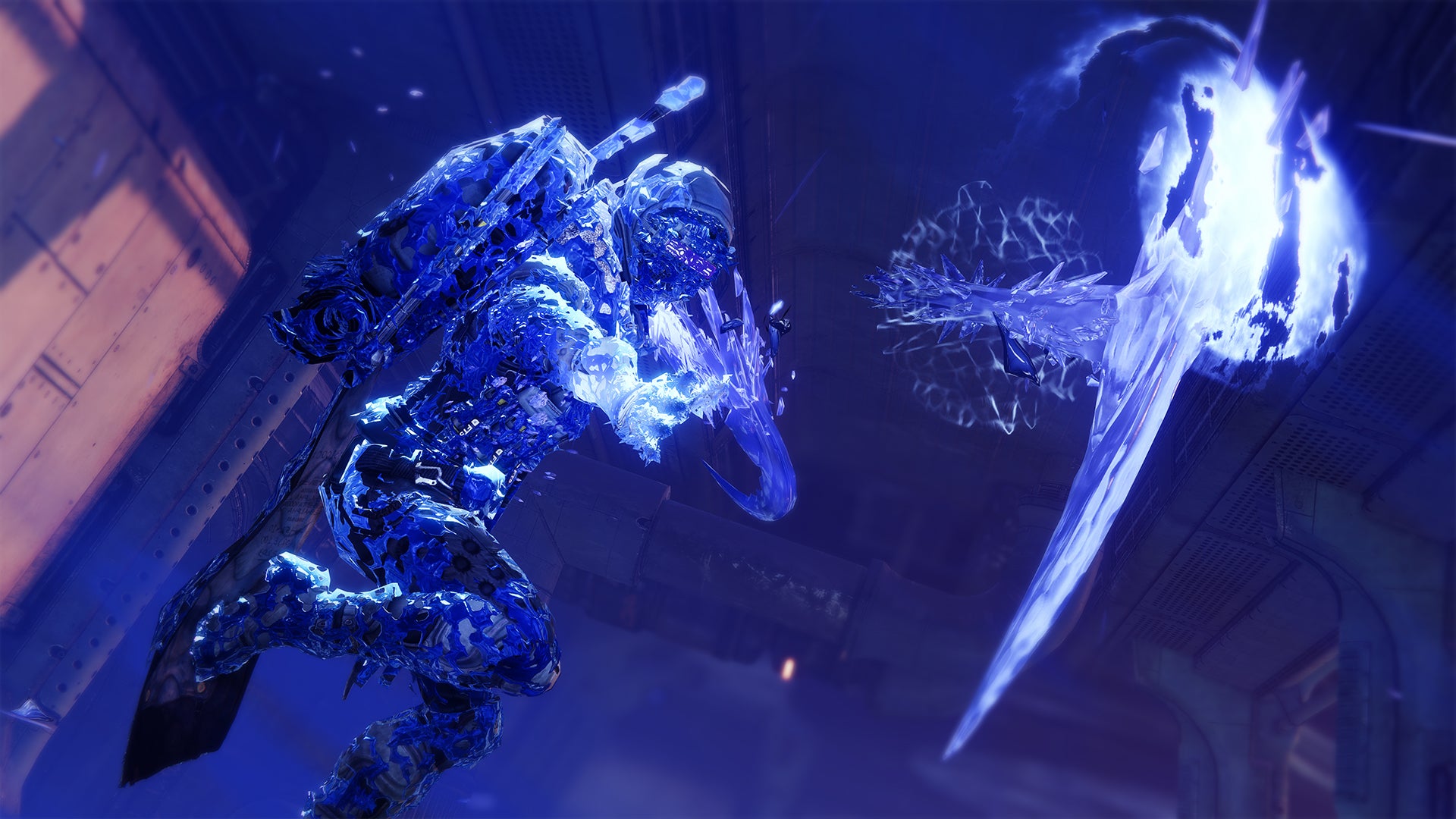 Bungie has provided details on the new Stasis subclasses for Hunters in Destiny 2.
Destiny 2: Beyond Light will introduce Stasis, a new subclass for Hunters, Warlocks and Titans.
With Hunters, one of the Stasis powers is Withering Blade, which is the Hunter Revenant's melee attack.
Here, you will throw a Stasis shuriken into the fight which can bounce off surfaces and enemies, slowing and damaging them along the way. If you land two shurikens on the same target, it will freeze the enemy.
When fully charged with ability energy, the Revenant can use the Super, Silence and Squall. Here, Kama blades are summoned and allow for a "two-pronged attack," as each blade serves a different function.
The first will detonate on impact, freezing enemies in a radius from the center of the blast. The second blade will embed and detonate, creating a Stasis storm. This tracks nearby enemies, slowing and damaging them.
The Hunter Revenant, like the Warlock Shadebinder and Titan Behemoth, can customize Stasis powers using Aspect and Fragment slots including the Slow Dodge Aspect. This allows the Revenant to temporarily slow nearby enemies each time they dodge.
All Guardian classes using Stasis will also have a variety of Stasis grenades to use in combat. These are the Glacier Grenade, which can provide cover to encase enemies; the Coldsnap Grenade which causes a wave of Stasis energy to head in the direction of the closest nearby enemy and freezing up to three of them; and the Duskfield Grenade which produces a field that pulls an enemy inside, slowing them until they are frozen in place.
Previously, Bungie detailed the Warlock Shadebinder and Titan Behemoth abilities, and you can hit up the links to learn more.