Crysis Remastered coming to PC, PS4, Xbox One and Switch [Update]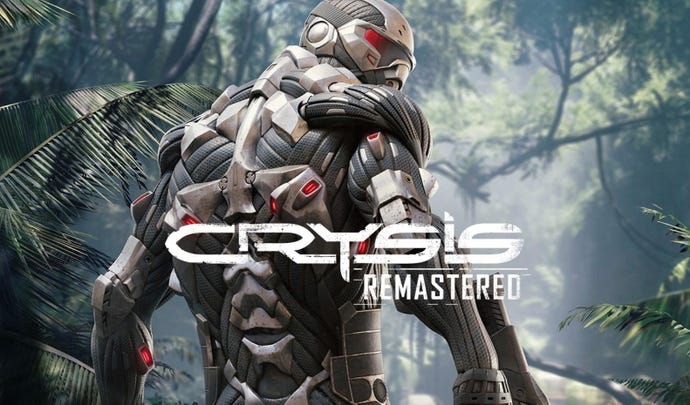 Crytek has confirmed what leaked earlier today: Crysis Remastered is coming to PC and consoles.
Alongside making the announcement of Crysis Remastered, and the information which leaked official, the studio also released a teaser trailer for the shooter. It's below alongside the original story.
A release date other than summer was not provided.
Original story
A new generation of players will soon experience the classic 'Can it run Crysis?' meme.
Crysis is indeed getting remastered. Though Crytek has yet to make any official announcements, the remaster was just leaked by the cookie policy page on the official site, of all places.
Before it was updated, the page confirmed that Crysis Remastered is coming to PC, PlayStation, Xbox and even Nintendo Switch. Outside of updated visuals and higher-resolution textures, the remaster will also make use of Cryengine's ray tracing API, which works on all hardware regardless of manufacturer (provided it's powerful enough).
The text has since been removed from the live page, but the meta data still has it. There's also this lovely art.
"Crysis offers first person shooter fans the best-looking, evolved, and innovative gameplay, enabling players to adapt in real time to survive. Crysis Remastered brings new graphic features, high-quality textures, and the Cryengine's native hardware- and API-agnostic ray tracing solution for PC, PlayStation, Xbox, and – for the very first time – Nintendo Switch," it reads.
With both PS5 and Xbox Series X capable of hardware-based ray tracing, it's very possible the remaster will end up on next-gen consoles.
Given that it's also coming to PS4 and Xbox One, not to mention Switch, that will likely be a toned-down version. With the cat now out of the bag, expect an official announcement to follow in short order.
Thanks, @RobotBrush.