Codemasters cans development on HEI$T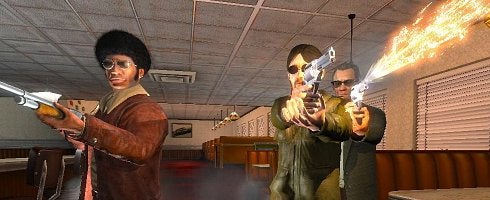 Codemasters has canceled its action title Heist, which has been in development since its announcement way back in 2007.
We forgot all about this title, to be honest.
"After a much extended development period, Heist has been terminated as a project and removed from our release schedule," a Codemasters spokesperson told CVG. "Codemasters is focusing its future portfolio on high quality titles that will, in the majority, be developed and produced by our internal studios."
Being developed by inXile Entertainment, Heist was slated for release in 2008, but was pushed back and dropped from the radar soon after.
Set in San Francisco, California, circa 1969, it was full of bank-theft as players controlled robbers working on ultimate heist: the San Francisco Mint.
Sadly, it looks as though the big score didn't pan out.