Civilization 6, GTA 5, Farming Simulator 17 top weekly Steam Charts for the week ending October 30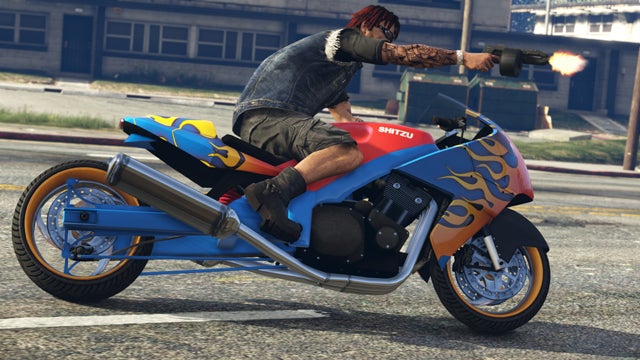 The weekly Steam charts have been posted by Valve.
The top selling games on Steam by revenue for the week are updated every Sunday.
Civilization 6
The game stayed on top this week, again, taking spots 1-2. These are the standard and Digital Deluxe editions. If you are on the fence regarding a purchase, give Alex's Civilization 6 review a read.
GTA 5
Popping up once again on the chart, and in third place, isn't a surprise since the game was on sale over the weekend. The sale will be ending soon, by the way.
Farming Simulator 17
Living the life of a farmer without getting sunburned or your hands dirty is, like, living the dream. At least that seems to be the case. The latest iteration of the simulator was released on October 24 and debuted at number four on the chart.
Counter-Strike: Global Offensive
Coming in at number five is the shooter that's become a staple of the Steam best-seller list. It's always there. The day it isn't means the Rapture is upon us.
Football Manager 2017
Six place finds pre-orders of Sega's football simulation series once again on the list for the week. The game is out on November 4.
DRAGON BALL XENOVERSE 2 Pre-purchase and Deluxe Edition Pre-purchase
Taking seventh and ninth place, respectively, is the latest in the highly popular series. It contains enhanced graphics over previous titles, and promises the "largest and most detailed Dragon Ball world ever developed."
Dark Souls 3 - Season Pass
With Ashes of Ariandel having released onm October 25, it's only natural fans of the Dark Souls title would want to spring for the Season Pass, what with the second expansion releasing in early 2017. If you picked the DLC up last week and are having a rough go of it, here's our Ashes of Ariandel guide.
My Summer Car
Finally we come to the end of the charts. At number 10 is Early Access title My Summer Car. The game tasks the player with building, fixing, tuning, and performing maintenance on their vehicle. And while that sounds rather standard, it's not: the game is also a permadeath life survival simulator.
Top 10 for the week ending October 30 in list format.
Civilization 6
Civilization 6
GTA 5
Farming Simulator 17
Counter-Strike: Global Offensive
Football Manager 2017
DRAGON BALL XENOVERSE 2 Pre-purchase
Dark Souls 3 - Season Pass
DRAGON BALL XENOVERSE 2 Deluxe Edition Pre-purchase
My Summer Car