CD Projekt: The Witcher 2 "designed with console in mind"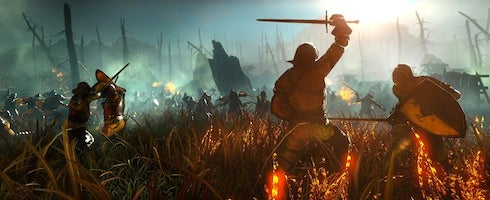 Despite coyly refusing to officially confirm a console port of the ravishing RPG, CD Projekt has confirmed that The Witcher 2: Assassins of Kings was built with that intention.
"You can play The Witcher 2 with joypad - it's implemented. The whole interface is designed with console in mind, in fact," CD Projekt RED's Jan Bartkowicz told IGN.
"It's the first console project we would like to do," he explained, adding that the console port is actually already playable in part.
"We need to do it in house. In the end we decided not to do it outsourced. We've been running some tests, and putting a small part of the game just to make sure we're not cheating anyone."
At this point it is customary to ring the death knell over PC gaming and mourn platform-exclusive development, but CD Projekt's firm commitment to the PC and the quality of its title suggests we'll see no compromise in the final product - even if you can play it with a controller.