Capcom/Microsoft game is Monster Hunter: Frontier Online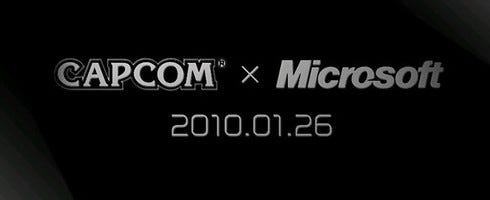 That announcement Capcom and Microsoft had planned up their sleeves?
It's a port of the MMO Monster Hunter: Frontier for Xbox 360 from the PC and PS2.
So far, very little info is know so far, but it seems the latest Famitsu is carrying the title, according to GAF.
Expect more info from Capcom Japan very soon - 8am GMT in fact when an embargo expires - with a formal announcement from Capcom Europe and America in the next couple of hours.
But whatever info is known so far goes like this:
Subs run at ¥1400 per month
360 servers are seperate from PC lot, but Capcom wishes to join them later
HDD required
More info soon.