Second batch of Borderlands: The Pre-Sequel DLC coming later this month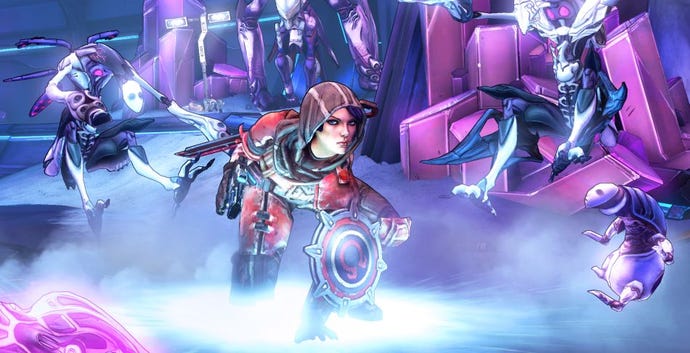 A second batch of add-on content for Borderlands: The Pre-Sequel will arrive later this month in the form of the Ultimate Vault Hunter Upgrade Pack: The Holodome Onslaught.
The DLC features appearances from veteran Vault Hunters Gaige and Axton.
Players will be battling through a new challenge arena, acquire 10 new skill points, and gain 10 more levels thanks to a level cap increase to 60.
A free update is set to release next week, and it adds a third playthrough, Ultimate Vault Hunter mode.
The Holodome Onslaught is set to arrive for PC, PlayStation 3 and Xbox 360 on December 16. The add-on is included in the $29.99 Season Pass, otherwise it will run you $9.99.