Blizzard aiming for Starcraft II Mac beta by April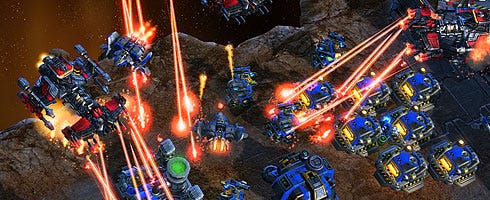 Blizzard's confirmed that it's aiming to have a Mac version of the Starcraft II beta running by April.
Speaking in the latest version of BlizzChat on its forums, the firm answered in a question:
"We are currently working on a Mac version of the beta and hope to release it sometime in April. Hang in there!"
It also confirmed it currently has "no plans" to open up the PC beta of the OTT-delayed RTS.
Blizzard's aiming for a release of Starcraft II within the first half of this year.
We chatted with Blizzard's Dustin Browder during GDC last week. Get everything on the interview here.