Both of these tactical shooters are free to play this weekend on Steam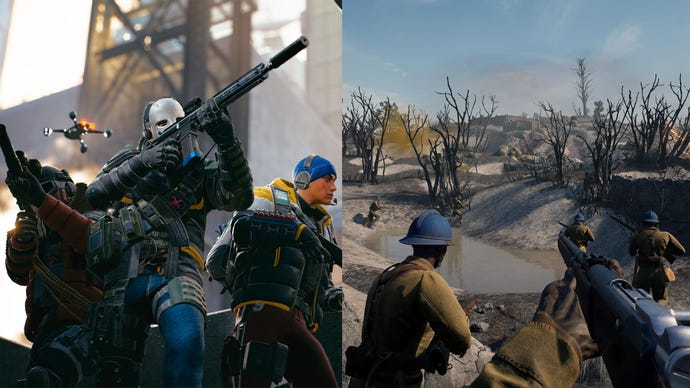 If you're in the mood for some tactical combat, you've got not one, but two different shooters to play this weekend on PC.
We have this little bit of serendipitous timing to thank for two free weekends of indie tactical shooters aligning. Beyond the Wire is hosting a free weekend on Steam, and Nine to Five's open beta is also live.
Beyond the Wire is the big-scale WW1 shooter from Redstone Interactive, which entered Early Access back in October and recently received a free update that added new factions, new maps and an assortment of new weapons. Beyond the Wire's 100-player battles attempt to recreate the brutality of the First World War, representing the claustrophobia of fighting in the trenches, and the terror of crossing open terrain.
This gruesome recreation is heavy on authenticity, though not without a few gameplay tweaks to make it fun to play. The game is currently free to play on Steam until Monday, May 24 at 10am PT, 1pm ET, 6pm UK. It's also on sale for 35% off during the same period.
Nine to Five is a game we've covered before, and one with an altogether different take on tactical shooters. The game's setup has three teams of three players working for their own agendas. Matches take place over three phases, and the decisions you make in each one directly affect the setup in subsequent phases, and could dictate the outcome.
Though most tactical shooters emphasise gunplay and weapon control, Nine to Five instead wants smarter plays and solid tactics to have the upper hand in matches. It does this through a series of everchanging objectives that require strategy and planning more than twitch shooting skills.
Developer Redhill Games made major changes since the game's closed beta, and the before-and-after video above makes it look like a whole new game. Because the game isn't out yet, you'll need to request access to the beta on Steam, but you should get invited shortly after. You have until Monday, May 24 to give it a shot.