Battlefield 5 dev who got banned for being too good at Call of Duty: Black Ops 4, is free to play again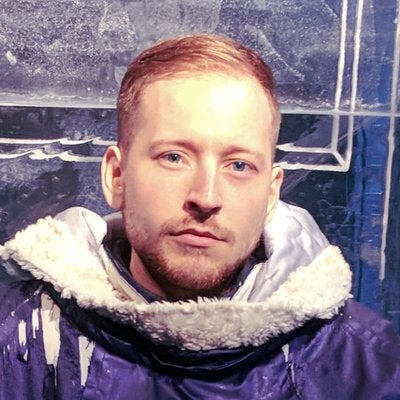 Florian Le Bihan, the Battlefield 5 developer who found himself banned from Call of Duty: Black Ops 4 multiplayer, can once again resume the slaughter.
Update:
After Le Bihan's story went viral, the designer later revealed that Treyarch had lifted his Call of Duty: Black Ops 4 ban. "I'll try to keep it cool for a bit now... promise...," he jokingly wrote.
Though Le Bihan still doesn't know the reason behind the ban, he is pretty confident it was not as a result of any application he was running in the background while playing. That said, he has a few ideas as to what could have caused this.
"My best guess is more based on stats and patterns like HS Ratio, kills per minute, headshot sequences and drastic performance trend changes over time. Combine multiple suspicious factors and a few alarms ring until the ban," he tweeted.
You can check out the full story below.
Original story:
Florian Le Bihan, core gameplay designer on Battlefield 5, has taken to Twitter to air his grievances about getting unfairly banned from Call of Duty: Black Ops 4.
Le Bihan believes the ban has something to do with his excellent performance in multiplayer. In an effort to prove his innocence, Le Bihan posted a video showing off some of his best kills.
"So i got banned from Black Ops 4 LOL. Could you please not?" he revealed in a tweet, tagging the official accounts for Treyarch and Treyarch PC.
"Please find attached to this great video of me killing some other players in Black Ops 4. Accept this as a token of my appreciation towards your game (please unban)."
Here's the video he shared:
This indeed is the official, verified account of gameplay designer Florian Le Bihan. Battlefield fans will recognise it from the many Battlefield questions they answered in the past, and from a takeover of the official DICE Twitter account last month.
We have no way of verifying what the reason for the ban was, and the screenshot Le Bihan shared doesn't list a reason. It could simply be an error, or perhaps a false positive flagged by the game's automated anti-cheat system.
Le Bihan is a former pro player, and you can see a few of his earlier videos on his YouTube channel, so that could be why his skill was mistaken for a cheat.