Art of Rally, Bright Memory and other indie gems you can play this weekend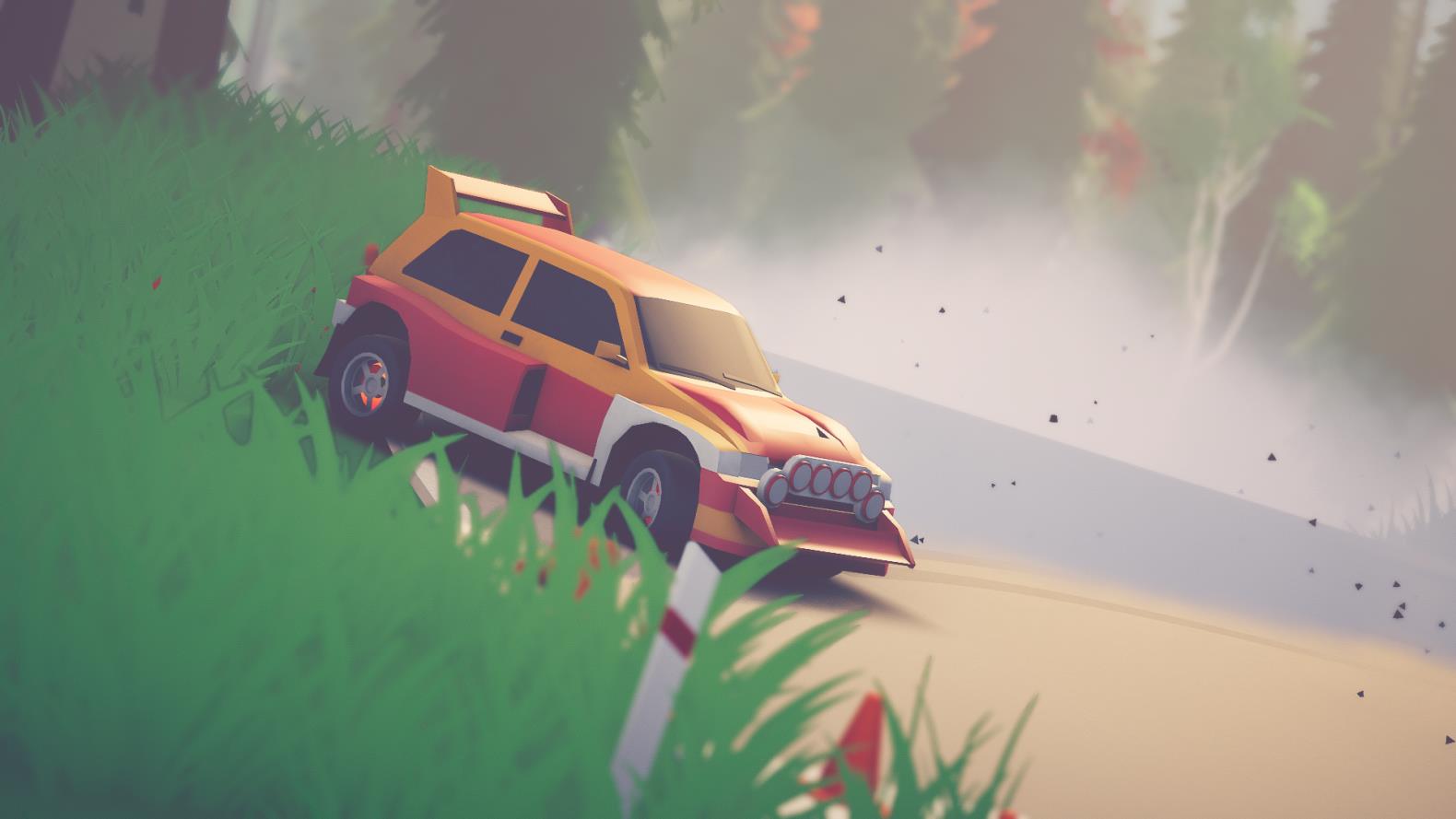 We're back to our regular schedule this week after two weeks of special events. In case you missed it, we covered plenty of indie gems as part of the first EGX Rezzed Digital last week, and a few of the titles that participated in Steam's Game Festival the week before.
Some of the games featured in this week's episode were announced last week, but we've had our eyes on them since and we still wanted to tell you more about them today.
As always, the first section of the piece covers new trailers and generally focuses on new announcements, and the second part is dedicated to games you can play this weekend.
Hot indie games week of March 30
Bright Memory: Infinite
Bright Memory finally left Steam Early Access last week. To coincide with the news, developer FYQD released a new trailer for Bright Memory: Infinite, essentially the full-length game due out later this year.
Bright Memory is one of the most stylish, action-packed shooters on Steam. Made mostly by a single developer in China, it manages to combine the best of Titanfall and Devil May Cry. Yes, the two different genres of agile shooting and combo-based character action blend together shockingly well and make for a unique combat flow.
The fluid movement and satisfying shooting on their own would make this an easy recommendation, but it's how Bright Memory also works action game abilities into the mix that really gives it identity. You'll be juggling enemies, whipping them around, teleporting into a sword slash, throwing a grenade and dashing back out while you fire off your gun.
On its own, Bright Memory is a fairly short (two-to-three hours) experience. What's there, however, is incredibly well-polished. The game even supports the latest graphics tech, including ray tracing and Nvidia's updated DLSS 2.0. The price just went up to $10 after leaving Early Access, but owners of the base game get Infinite for free when it launches, so that's great value.
You can try out Bright Memory yourself today, and wishlist Bright Memory: Infinite on Steam.
(The trailer above is for Infinite).
Airhead
Airhead is a metroidvania platformer with a clever gimmick. The protagonist is a headless body, who spends most of their time separated from the head. The game actually starts with the heart taken away, which I am sure will come into play later.
The main mechanic is keeping the head inflated through air tanks scattered around the levels. This is used for platforming, of course, and the head itself gains upgrades over the journey that allow you to solve Airhead's various puzzles and access previously inaccessible areas.
The trailer even shows the player leaving the head afloat on a lake, presumably to keep breathing, while the body ventures underwater. Seeing a decapitated body separate from and reunite with its head multiple times over the course of the trailer was unusual, in a good way.
If 2.5D puzzle platformers are your thing, keep an eye on Airhead. It's coming to PC, PS4, Xbox One and Switch next year.
Prodeus
Readers of this website probably know by now that I don't need an excuse to write about a classics-inspired shooter. There are many good ones out there today, but Prodeus looks extra special.
Prodeus is a gory first-person arena shooter in the same vein as Doom and Quake. The game is trying to sort of bridge the gap between modern rendering techniques and the classic presentation as far as aesthetics and design sensibilities. The trailer demonstrates that pretty well, with a tonne of particle effects and enemy dismemberment that wouldn't have been possible back in the day, all wrapped in a style inspired by the classics. I also appreciate how chunky the weapons sound, which really helps illustrate how well it's punching above its weight.
One of developer Bounding Box's big promises with Prodeus is a streamlined level creator, and an easy way for players to browse and download community-created content. It all looks very promising, and it's coming to PC this year. There's a Steam page where you can stay up to date with development.
Games you can play this weekend
Art of Rally
Art of Rally developer Funselektor Labs has been very quiet since the game was first announced about a year ago. Art of Rally is a minimalist, top-down driving game similar to the studio's Absolute Drift. It takes what the developer learned from its debut game and pushes it to new levels with the equally difficult-to-capture rally races. Funselektor promises over 50 cars and 60 stages from five different countries.
The developer recently released the game's first public demo, completely free on Game Jolt. The demo lets you explore a single track, though it's a playable in different weather conditions and times of day, using two cars.
The included Finnish track features a mix of gravel and tarmac, and the cars you can choose from come from Group 2, and the infamous Group B. The demo is available for Windows, Mac and Linux, and it's just 155MB.
If you like what you play, you can wishlist Art of Rally on Steam. The game launches later this year.
In Other Waters
In Other Waters is one of the most interesting games we've talked about in this feature. It's a narrative-focused game where you play as an AI whose job is to help a xeno-biologist locate her missing partner on an alien planet.
This particular setup may not be interesting on its own, but it's how In Other Waters translates it to mechanics that's worth exploring. The interface is very practical with not a lot of visual flourish. It aims to interpret how an AI would perceive the world.
As the AI, you're part of the protagonist's diving suit, and you'll be analysing the data she comes across and making discoveries on that alien planet alongside her. The overall visual style is minimalist, so most of the heavy lifting is done through narrative, which promise to be about more than studying alien marine life.
In Other Waters launches today on PC and Switch for $15, and you can play it on Steam.
Radical Relocation
Radical Relocation is a physics-based moving simulator, which is a concept I am sure you've heard before. Rather than make co-op the focus, Radical Relocation is instead a single-player game where you're supposed to be devising the safest, most efficient way of moving your belongings between two points.
The game is more interested in the logistical end of that problem, which is where the puzzles inevitably lie. Watching the debut trailer, I somehow appreciate the pain of all those Death Stranding players whose delivery trips ended abruptly because they failed to balance their loads well. Perhaps this is what Kojima meant by a Strand Game.
The two are more similar than you may initially realise, though you'll be relying on vehicles a lot more here compared to Death Stranding. Before Radical Relocation comes to Steam Early Access this spring, you can try it out today by grabbing this free demo on Game Jolt.