Activision seeking $400 million in damages from West, Zampella, and EA as Black Ops exceeds $1 billion in sales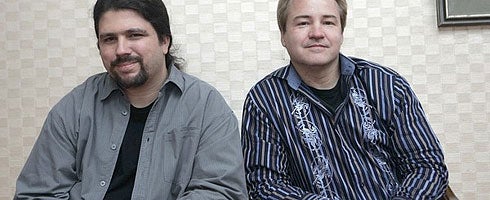 Activision has put a hefty $400 million price tag on the amount of damages it's seeking from not only Jason West and Vince Zampella for breach of contract, but EA as well for supposedly luring the duo away from the company.
According to the Associated Press and an amended complaint filed with the Los Angeles Superior Court, Activision has added EA to its lawsuit against the ex-Infinity Ward founders, claiming EA of luring the duo away, and for courting the men as early as July 2009.
The complaint states Activision believes EA "intentionally interfered with contracts, engaged in unfair competition and aided and abetted breaches of fiduciary duty by the executives".
In July last year, West and Zampella still had two years left on their contracts with Activision, and that EA, through talent agency Creative Artists, dispatched a private jet to carry them to a secret meeting at the home of CEO John Riccitiello during August 2009, according to Activision's complaint.
As is well known by now, West and Zampella are also suing Activison to the tune of $36 million which they claim was part of unpaid bonuses being withheld by the firm. They went on to sign with EA and formed Respawn Entertainment, subsequently hiring 40 employees away from Activision.
In other news, Activision said today in a press release sales of Black Ops, the latest Call of Duty title by Treyarch, had exceeded $1 billion in global sales.
UPDATE: Joystiq has the court docs up if you would like to read over them.