Activision looking to pass MW2 sales record with Black Ops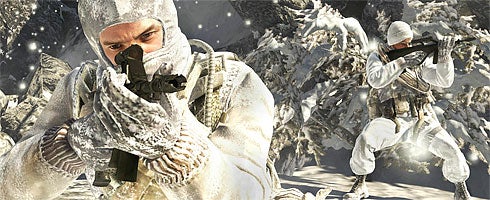 Activision has said it wants to beat Modern Warfare 2's sales with Black Ops.
Call of Duty's European GM, Michael Sportouch, has told MCV that the publisher intends to surpass the sales record set last year by the Infinity Ward mega-shooter.
"We've a fantastic game and a fantastic marketing campaign so our ambition is to set another record like we did with Modern Warfare 2," he said.
"The resources invested behind Black Ops in terms of development of the game and the marketing are the highest ever for Activision. Our ambition is not only to be the biggest game but also the biggest entertainment launch of the year."
Sportouch also confirmed the Black Ops' ad campaign will kick off tomorrow, with a 60-second TV spot that will air during the Euro 2012 qualifier between England and Bulgaria.
After that, he insisted it would be "non-stop".
Treyarch blew its load on Black Ops multiplayer in LA last night, confirming new gameplay modes and thensome.
Get our play impressions here.
Call of Duty: Black Ops launches on November 10.