Xbox One X should sell 17 million systems by 2021
While 4K TV sales are rising, Microsoft's latest console still isn't expected to dominate the gaming landscape.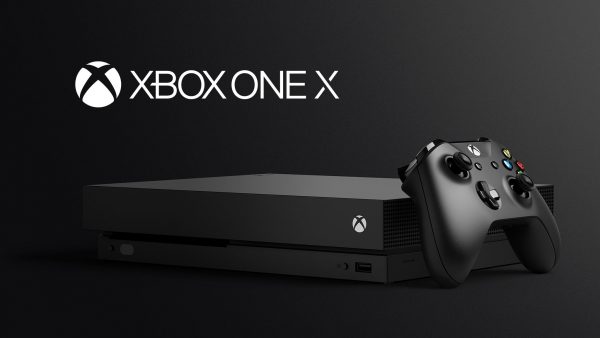 It's been over a year since Microsoft and Sony first announced they would release upgraded consoles specifically designed around 4K televisions. It's not clear whether this experiment in breaking up console generations will work, but experts aren't predicting good news for Microsoft's newly unveiled Xbox One X.
This analysis from DFC Intelligence (as reported by Games Industry) suggests that while 4K television sales are rising, the Xbox One X will only sell 17 million units by 2021. "Xbox One X is an expensive system designed to appeal to a fairly narrow demographic of gamers who want high quality graphics but do not want to spend money on a high-end PC," DFC analyst David Cole explained. "The challenge is that is a fairly small addressable market, even as sales of 4k television sets start to soar. Both the Nintendo Switch or Sony PlayStation 4 offer a very strong value proposition that consumers seem to be flocking to."
Even if you treat the X as a shared unit with the Xbox One family – which Microsoft does – the numbers are less than favorable. If the report is accurate, those 17 million units would raise all Xbox One sales to roughly 63 million systems by 2021. Meanwhile, the PlayStation 4 has approximately 60 million sales right now, with the PS4 Pro accounting for 12 million of those units in the last year alone.
Software has a chance of making up the difference. DFC calculated that Xbox One is expected to release 130 games between now and 2018 – 25 of which are exclusive – but also concludes exclusives are unlikely to impact overall sales. "Many of the exclusives are fairly minor indie titles that will probably not take advantage of the enhanced graphics features of the system," Cole continued. "Furthermore, the leap from 1080 to 4k resolution is simply not as revolutionary as the previous movement from standard definition to high definition."
Now to be clear, Microsoft isn't doing badly, and its renewed interest in backwards compatibility may even benefit the Xbox One X in the long term. But over the next five years, Microsoft is unlikely to overtake the market like it during the Xbox 360 era.