Farming Simulator is coming to Nintendo Switch
GIANTS Software's rather popular Farm Simulator series is coming to Nintendo Switch.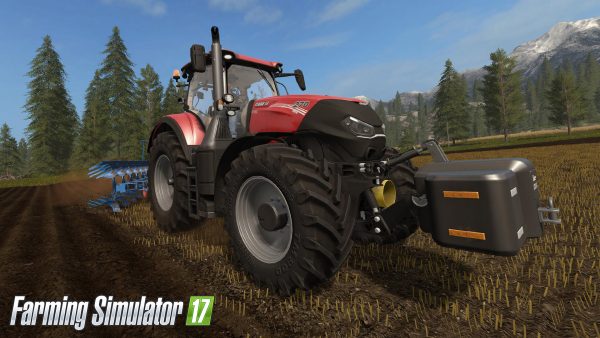 You may have noticed the game in the Switch sizzle reel posted last night during the presentation.
This version of Farming Simulator 17contains access to you access to over 50 farming vehicles and machines such as the Challenger, Fendt, Massey Ferguson and Valtra brands.
The game also contains a wide variety of crops, forestry, animal husbandry and the ability to sell your goods at the market.
New crops included in the title are: sunflowers, sugar beet, potatoes, wheat, canola and corn. Pigs have also been added.
Not only will it be made available for Nintendo Switch, but PlayStation Vita and Nintendo 3DS as Farming Simulator 18. This version is being called a pocket experience by the studio.
Farming Simulator 18 will be made available on 3DS and Vita sometime this year.
More information on the Switch version of Farming Simulator 17 will be provided at a later date.