Xbox Live Gold versus PS Plus: which is the best value?
Last generation, Xbox Live and PlayStation Plus were really different offerings, but with the advent of the Xbox One and PS4 the two services have become less differentiated. Which now offers better value for money? We run down the facts to help you make up your own mind.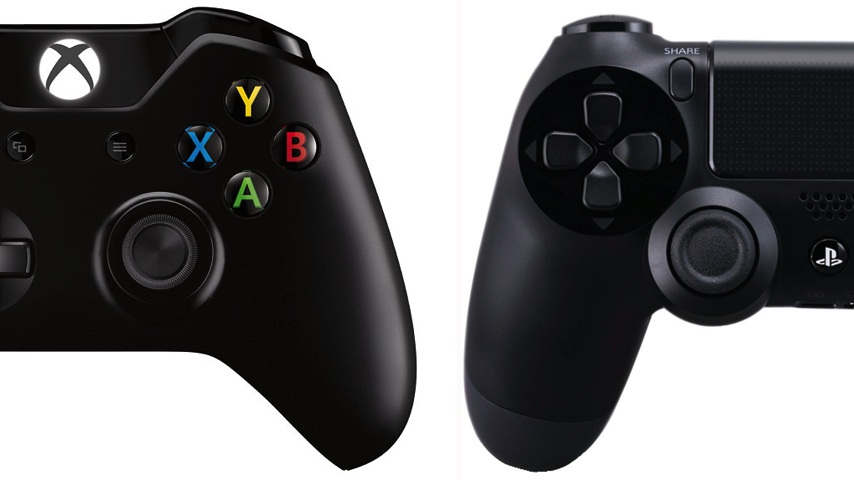 If you're a multiplayer console gamer, an Xbox Live Gold or PlayStation Plus subscription is pretty much essential, and even those who tend to stick to single-player can get a fair bit of value from either prospect. Let's run down the two services and see what each brings to the table.
Xbox Live versus PS Plus: prices
Prices vary by region, so it's worthwhile checking your local subscription costs. These prices were accurate at time of writing, and were sourced on local Amazon portals, rounded up to the nearest whole dollar with temporary discounts removed.
PS Plus is available in three month or one year subscription blocks; it's cheapest to purchase a full year, which will run you $50/£40/€50.
Xbox Live Gold is also available in three or 12 month blocks, and again the full year is better value at $60/£37/€49.
Both services are regularly available at a discount via online promotions or retailer sales, so you can often do better than this by keeping your eyes peeled for deals. Redeemed subscription cards stack, so you can build up a buffer at your discretion.
What you get without a subscription
Both Xbox Live and the PlayStation Network offer a limited free service which provides various online functions at no cost. Here's what you'll get with each:
Xbox Live:
SmartGlass
entertainment apps (app subscription may be required)
Store access including games, demos and DLC
voice chat
messaging
Internet Explorer
avatars
Xbox Video
MSN
Halo Waypoint
Sports Picks
Avatar Kinect
Kinect Fun Labs
Game Room
Bing
Upload Studio
Skype
Twitch
PSN
PlayStation App services
entertainment apps (app subscription may be required)
PlayStation Store access including games, demos and DLC
game pre-loading
Party (cross-game voice chat)
messaging
web browsing
Share (including Twitch, Ustream, YouTube, Facebook)
Vita Remote Play
live dynamic menu feed
As you can see, Xbox Live definitely has a longer list of features available, but your mileage may vary for social, web and entertainment features, so look over both lists carefully and consider what you're looking for in your console.
What you get with a subscription
The big one here is, of course, online multiplayer – last generation, the PS3 didn't charge a fee for online gaming, which put Sony slightly ahead of the game. The situation is much more even now.
Xbox Live Gold
online multiplayer
Games with Gold
discounts
exclusive beta access offers
exclusive demos
Xbox Live Cloud
Game DVR
party chat
video kinect
Twitter
Facebook
Last.FM
PS Plus
online multiplayer
Instant Game Collection
discounts
exclusive beta access offers
exclusive demos
cloud save storage
free game trials
automatic updates
In general, both services are offering pretty much the same thing, although the PSN doesn't have video chat, and Xbox Live locks up some weird features behind a paywall. Twitter? Why? Putting Game DVR behind the paywall is clever though, as PS4 currently doesn't offer a rival service, although Twitch archiving may soon fill that gap.
Games With Gold versus Instant Collection
For many gamers, this is where the real battle is fought: which service gives you the best bang for your buck in terms of free games and content?
In terms of sheer dollar value, Sony is definitely ahead. The Instant Game Collection regularly produces more numerous and more recent games than Games with Gold, so you're more likely to save with PS Plus rather than Xbox Live Gold.
That said, Games with Gold tends to focus on big ticket items – they may be a few years old, but they're usually highly popular, well-recognised names. The Instant Game Collection is heavy on indies, which offer their own attractions but may not appeal to the core gamer. Your mileage will vary.
These are just general trends, of course; content varies month to month. Both services are still finding their feet – especially Games With Gold – and balancing appeal with value. For comparison's sake, here's what each offers this month. It's not the strongest line up for either service:
Xbox Live Games with Gold – July 2014
Max: The Curse of Brotherhood
Gotham City Impostors
Guacamelee! Super Turbo Championship Edition
Halo: Spartan Assault
PS Plus Instant Game Collection – July 2014
Doki Doki Universe
Strider
TowerFall Ascension
Dead Space 3 (PS3)
Vessel (PS3)
Doki Doki Universe (Vita)
LEGO Batman 2: DC Superheroes (Vita)
Other benefits
There are a few other miscellaneous points not covered by the sections above.
It seems that some subscription games will not require PS Plus, but will require Xbox Live Gold. The Elder Scrolls Online is the first example. We don't know whether this trend will continue though – we expect it to even out as PS Plus becomes as ubiquitous as Xbox Live Gold among the install base.
PS Plus subscriptions extend to all users on the same PS4 console, as does Xbox Gold on Xbox One. Both the PS4 and Xbox One make installed games available to all users of the same console. PS Plus lets all users have access to PS4 online services under one subscription, as does an Xbox Live Gold subscription for Xbox One. But for Xbox 360, a Gold sub is required for each user.
PS Plus also extends to PS3 and Vita, providing many of the same benefits on all three consoles as well as regular free content drops for each, all on the one subscription. Microsoft doesn't have a portable console, so Xbox Live Gold covers just Xbox 360 and Xbox One.
However, it must be said that in general Xbox Live downloads are faster than the PSN. This is improving, and Sony has done some really excellent work in the last few years making the PSN faster and more reliable, so we don't expect it to even be an issue.
Conclusion
If PS Plus versus Xbox Live Gold is your deciding factor in choosing a next-gen console, you're in for some hard thinking; both services are great, and largely a requirement to get the most out of your gaming experience. PS Plus is a little bit cheaper, which is nice, and its Instant Game Collection is more compelling than Games with Gold. On the other hand, Xbox Live has a broader range of bells and whistles, and offers more entertainment options than the PSN – plus, it's likely that you already have a lot of friends there. It's a cop out, but if you asked us for advice we'd probably say get both. Good luck, gamer.
Update: article has been corrected – Xbox Live Gold allows access to all online services for all accounts on one home console.