Release dates: every game confirmed for 2016
Whichever way you look at it, 2016 is set to be one of the best years for the new generation of consoles.
Video game release dates in 2016
The number of games due for release in 2016 keeps growing, and the year is so far looking very strong, even when you consider a few inevitable delays. Plenty of games got delayed to 2016, too, not to mention the ones already targeting 2016, and almost all of them make us excited.
To keep track of all this, we'll go over all confirmed release dates for PlayStation 4, Xbox One, Wii U, as well as PC. Release dates will reflect either the North American or worldwide dates, depending on the game, but always the earliest.
We can't list every game and every platform ever, but the article will be constantly updated with new releases, date changes and more.
January
January, which used to be a quiet month, isn't that way anymore. With major releases like Dying Light, Saints Row 4 & Gat out of Hell, Life is Strange, Resident Evil HD Remastered, and DLC for Far Cry 4 and Assassin's Creed Unity in 2015, January 2016 isn't looking quite as hot, but is bustling nonetheless.
February
February is when the year really starts to get going. There's no shortage of new releases in February 2016, and the momentum will carry on through March. It's also got a good variety of game genres and production budgets, with indies like Firewatch and Unravel, and AAAs such as Far Cry Primal, XCOM 2, and Street Fighter 5.
March
Considered by some the new October, March 2016 is chock-full of game releases, especially AAA ones. You have The Division, Hitman, and even Twilight Princes HD for the Wii U.
April
Things slow down somewhat in April, but the month isn't devoid of heavy-hitters. Dark Souls 3, Quantum Break, Ratchet & Clank, and Alienation are all April games.
May
Can you feel it? We're one month away from E3 2016, and new releases have taken a noticeable dip. May has always been this weird month. In 2015 we had Wolfenstein: The Old Blood, Final Fantasy 10/10-2 HD Remaster, the House of Wolves DLC for Destiny, and of course The Witcher 3.
Not a lot games have been announced for May so far, though that could very much change as we head into the new year.
June
Welcome to E3 month, during which almost nothing comes out. As we get closer and closer to June, a few games are starting to appear on the calendar.
July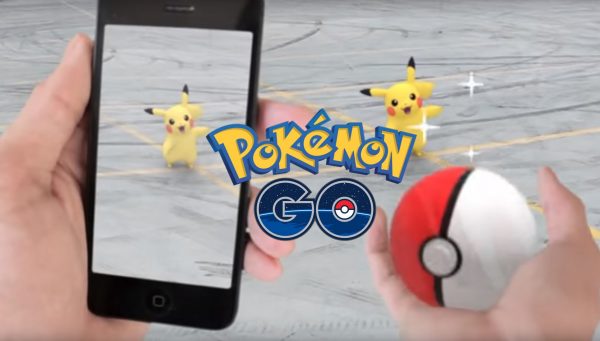 July remains a quiet month, continuing the yearly summer slump. The Banner Saga 2 finally hits consoles, the Batman Arkham remaster, and Square Exnix's I Am Setsuna are both due for release in July, though, so it's not all bad.
August
As we head further into the summer, things start to pick up somewhat. This August we'll see the release of Deus Ex: Mankind Divided, the return of The King of Fighters with the release of The King of Fighters 14, Attack on Titan, and Madden NFL.
September
Sports games month, September is here. This year, we have a new Forza game, the Destiny expansion, new DLC for The Division and more.
October
The real 2016 starts here. By that we mean the AAA season officially kicks off with October. From now until a week before Christmas, you can expect at least one big game per week. October is also Battlefield month.
November and December
Did you notice how we've bundled a couple of these together? Although these will be the most bustling months of the year, publishers are still feeling things out, announcing release dates slowly as we approach them.
October, November, and December will undoubtedly be the among the busiest months of the year.
Confirmed for 2016 with dates TBA
Naturally, this will be the largest list at the year's start, and that's because publishers have been delaying games to 2016 for a while, even the ones that may not be ready for a 2016 launch have been tentatively slapped with a 2016 date. Expect some of these to either move to 2017, or get sorted in one of the previous pages.
Delayed and announced for 2017
A few games have sadly been pushed to 2017, whether we find out about them weeks before launch or, in the case of Scalebound, months in advance, we'll drop it here, and the list will continue to grow.