WWE 2K18 won't have microtransactions for loot cases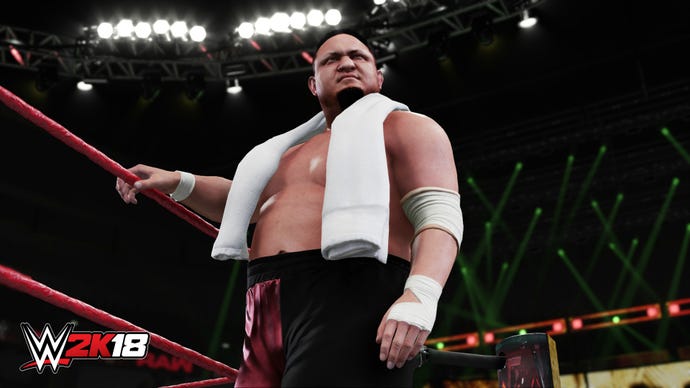 WWE 2K18 won't ask you to spend any money in-game to unlock loot cases, 2K has announced.
Publisher 2K has been on the receiving end of criticism lately for NBA 2K18's focus on virtual currency, with players complaining that making progress through the game's main campaign all but requires them to spend money on microtransactions. Because of this, many expected that the publisher's upcoming WWE game would face similar issues.
But now a tweet from the official WWE2K18 Twitter account has promised that microtransactions won't simply be relaxed in their game - it seems that they've been cut entirely.
There are no paid microtransactions in #WWE2K18. Info on unlocking loot cases via in-game currency is here: https://t.co/ZmJQQJ7Bin. https://t.co/ZzF42lnUrM

— WWE 2K18 (@WWEgames) October 2, 2017
The tweet links to a post about the game's Road to Glory mode, with details on the 'loot crate store' players will be able to access and receive loot from. The page reads:
There are three levels of loot cases: Bronze, Silver and Gold. You have a higher chance of unlocking more rare items in Silver and Gold cases. You can purchase loot cases in MyPLAYER, MyCAREER and ROAD TO GLORY. You will also earn loot cases through progression in both MyCAREER and ROAD TO GLORY.
This wording doesn't explicitly make it clear that microtransactions aren't in the game, but the tweet certainly does.
WWE 2K18 releases for PC, PlayStation 4, PlayStation 3, Xbox 360, and Xbox One on October 17, 2017. There's a Switch version coming as well, but a release date for it has not been locked down yet.