2K announces weird cartoon wrestling game WWE 2K Battlegrounds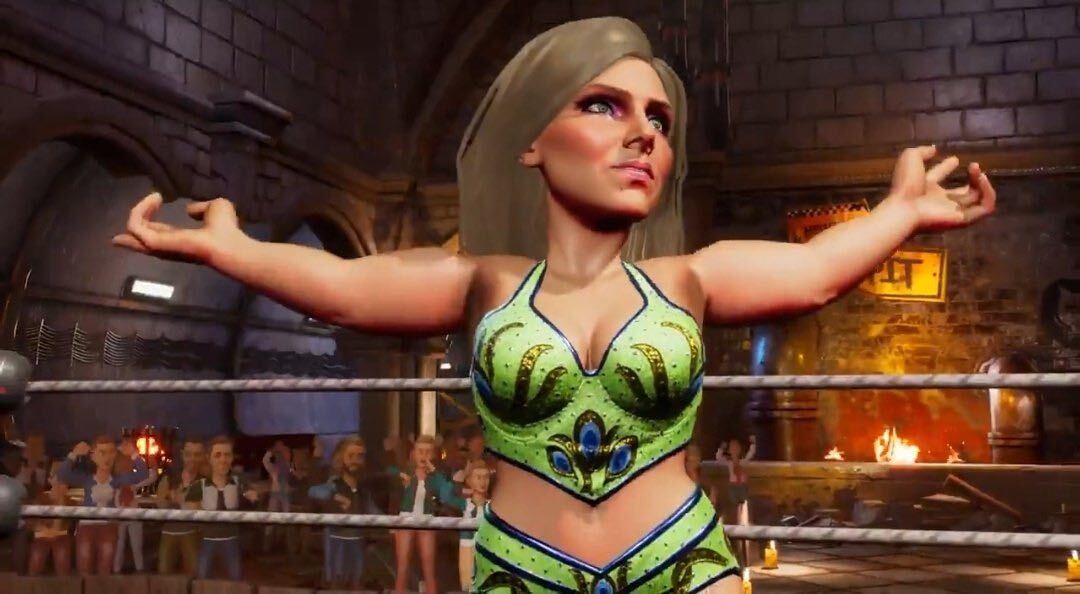 According to a recent announcement from WWE 2K, a weird new cartoon wrestling game called WWE 2K Battlegrounds is currently in development.

Last week it was confirmed that 2K was not working on WWE 2K21. However, it has since become clear that this news was tied to the fact there would be no new Visual Concepts wrestling sim in 2020, i.e. no new WWE 2K2X game. Instead we have Battlegrounds, which is as much a horror sim as it is a wrestling one.
"We're thrilled to introduce you to WWE 2K Battlegrounds, a completely new WWE gaming experience that will feature arcade-style action and over-the-top Superstar designs, environments and moves," reads the official WWE press release. "We're focusing on social pick-up-and-play fun, but with plenty of depth for those who want to get way into it." You can watch the official WWE 2K Battlegrounds trailer below.
As you can see, the trailer features fan-favourites such as Dwayne "The Rock" Johnson and John Cena, although they look a bit different to their usual selves. Also, it seems you can throw people out of the ring and into a crocodile's patiently waiting jaws. It's clearly not the most conventional wrestling game. You can even box people in the face while your fists are on fire, which would probably be illegal in the non-existent WWE 2K21.
"WWE 2K Battlegrounds is scheduled to launch this fall and we look forward to sharing more information about the game in the coming months," the press release continues.
The statement concludes by offering clarity as to why WWE 2K21 is not in production. "We are extending the production timeline and will not be releasing a WWE 2K simulation game in 2020," it reads. "We want to ensure the development team at Visual Concepts can create a great game that will entertain grizzled WWE 2K veterans, as well as newcomers who want to climb through the ropes and step into the ring for the very first time."
As of now, WWE 2K Battlegrounds is tentatively scheduled to release in fall. Here's a picture of its newest wrestler, Doc Croc.