Wolfenstein: Youngblood is a co-op game featuring BJ's daughters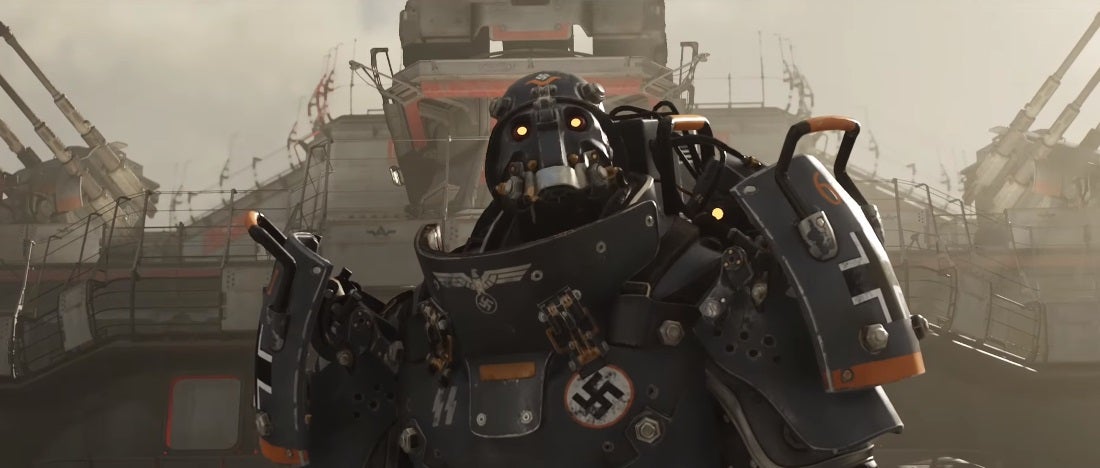 There's more Wolfenstein coming - a two-player co-op experience featuring the Blazkowicz sisters.
During their E3 presentation, Bethesda made the surprise announcement that another Wolfenstein experience is on the way.
Set several years after The New Colossus, BJ's daughters have grown up and are taking the fight to the Nazis, donning fancy exosuits, just like their dad did. We're here for it. Whether we'll hear more from BJ, or the other characters from the Wolfenstein games, is unclear.
Wolfenstein: Youngblood trailer
Assuming that the daughters are in their 20s, this new Wolfenstein will be set in the 80s, if not later. This looks like a 'minor' Wolfenstein release, like Wolfenstein: The Old Blood before it - not DLC, just a smaller Wolfenstein story.
There's a VR adventure coming too, called Wolfenstein: Cyberpilot. It's part of Bethesda's on-going campaign to bring their "fuck Nazis" message to every platform. That's coming to PS4 and PC, although a release date has not been set. Hopefully we'll have more information soon.
Keep an eye on our E3 conference time guide for all the upcoming conference times and stay on top of all the big E3 2018 announcements.