Win tickets for EGX 2019 - also check out our rad AF exclusive t-shirt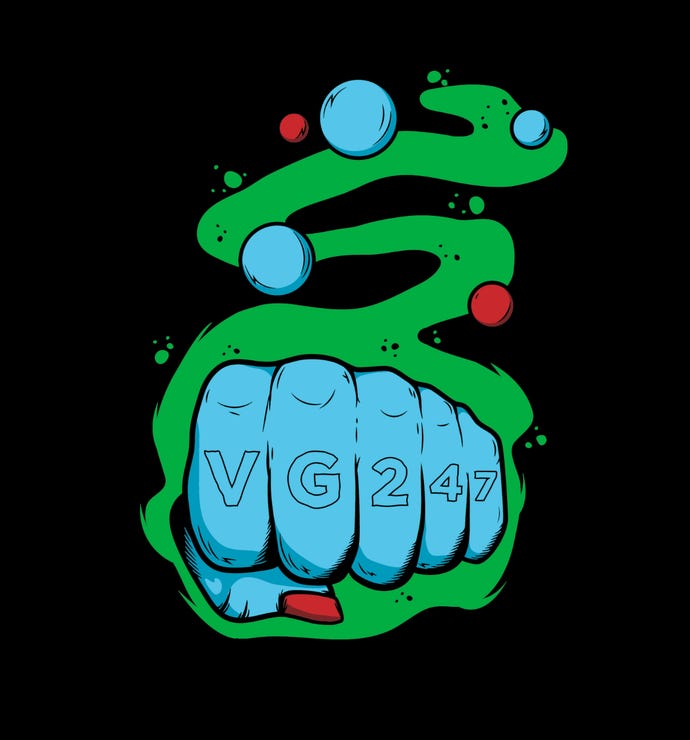 We've got four pairs of tickets to giveaway for EGX 2019, taking place in London next month.

All you need to do is enter your details through this link and we'll pick the winners at the end of this week. We have four pairs of tickets to give away and you'll need to make sure you can get to London during the event.
EGX 2019 takes place at Excel in London October 17- 20, and is the UK's biggest gaming event. As well as blockbuster releases, there's also the Rezzed Zone focusing on 150 playable indie games, The Leftfield Collection of really weird games, esports at the EGX Arena, the Capcom Pro Tour in the Fight Zone, meet and greets, a career fair, a bar, some parties and all that other good stuff.
Most exciting of all, for those of us who like to dress in wild s**t, we're offering the very first VG247 t-shirt design for sale. It's super limited and exclusive, and we'll open pre-orders for it very soon.
In the meantime, peep your beans at the design below and bask in the glory of the Six Finger Cosmic Death Punch. And enter the competition - you won't win if you don't try.