Valve's Gabe Newell to receive Pioneer Award at 2010 Game Developers Choice Awards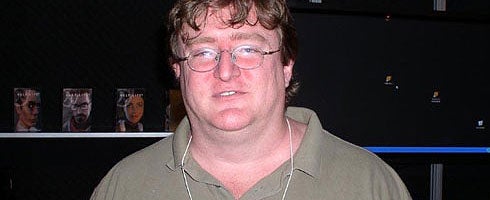 The 2010 Game Developers Choice Awards has handed over the Pioneer prize to Valve's Gabe Newell.
The Pioneer Award recognizes individuals "responsible for developing a vital technology or game design at a crucial juncture in video game history, paving the way for the many who followed them", reports NewsWire.
During GDC 2010, Newell will be officially given the prestigious award when the ceremony takes place in March, and over 3,000 industry developers will be there to cheer him on.
Newell's being awarded for his co-creation of Steam, along with the creation of some of the "most important video games of the past two decades".
Last year, the Pioneer Award was presented to Harmonix co-founders Alex Rigopulos and Eran Egozy for making rhythm games such as Amplitude and Frequency, as well as creating the Guitar Hero and Rock Band franchises.