Unreal Engine 3 up and running on iPhone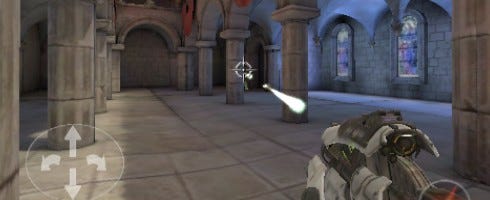 Epic has been showing off the Unreal Engine 3 running on iPhone, demoing a level of Unreal Tournament.
Epic's Mark Rein has told AnandTech that there'll be more tech demos running next week at CES in Las Vegas, with further platforms for the engine to be announced.
Find screens through the link, with a short video showing the demo below.