The Evil Within 2's latest trailer confirms parenthood is an unrelenting nightmare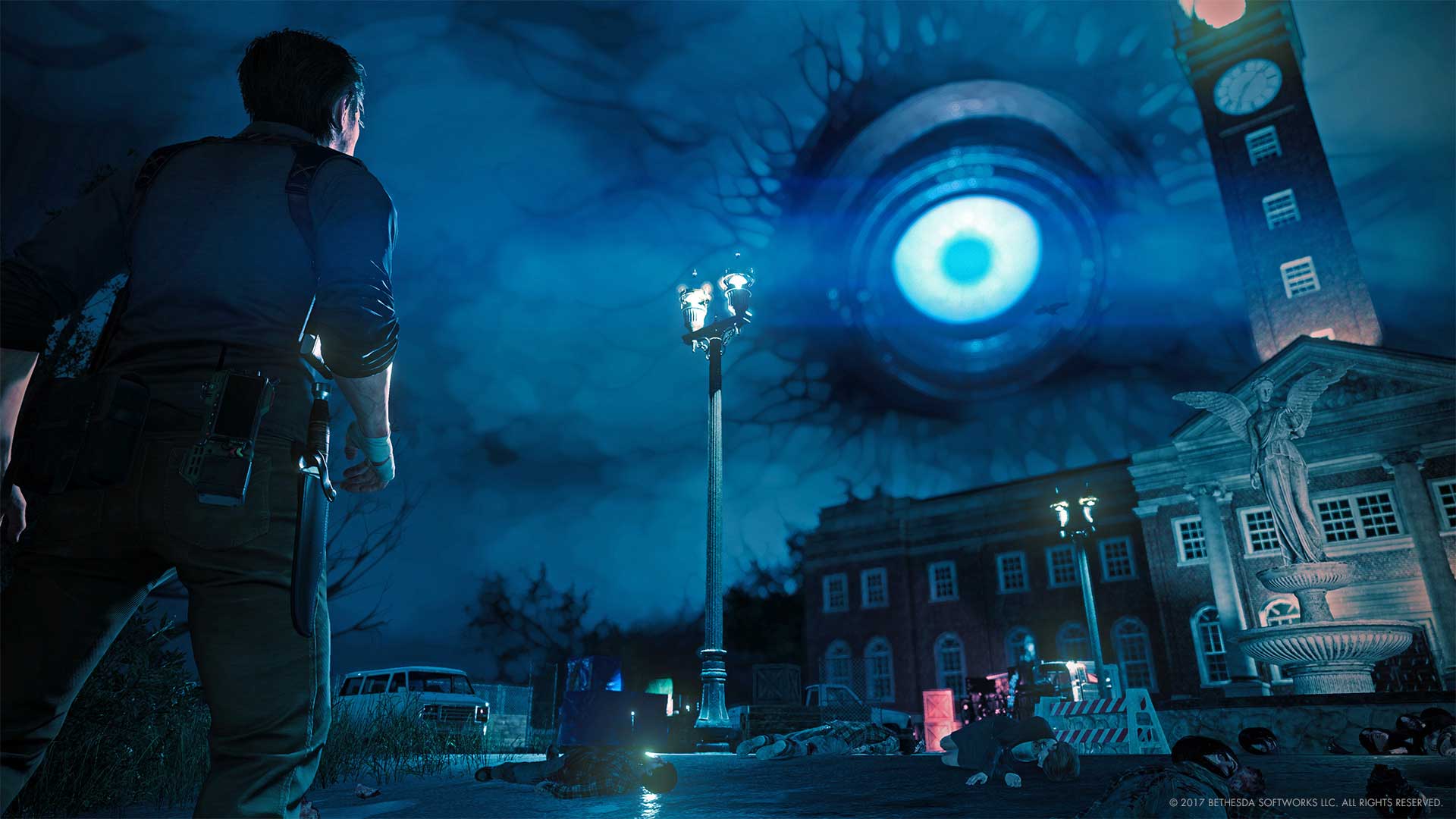 Don't have children. They'll only get kidnapped and trapped in nightmare hellscapes. Have video games taught you nothing?
The Evil Within 2 brings our boy Sebastian Castellanos back for another round with the darkness at the heart of humanity, or certainly at the heart of one man, or perhaps - well, look, to be honest we can't really remember what happened in the first game except that it was horrible in every way and therefore: we loved it. Catch up with this two hour movie version rather than battle the determinedly old-school controls.
In any case, round two gives us a motivation for old mate Seb to dive back into a STEM world: his daughter Lily is trapped in one, and it's a race against time to get her out before something even more appalling happens to her. Knowing The Evil Within and psychological horror in general we wouldn't be terribly surprised to find out she doesn't exist at all, but in the meantime here's an emotional hook for all you parent types - and a strong caution for everyone else never to breed. It only leads to trouble, as you'll see in the trailer below.
Imagine if instead of spawning Sebastian had taken up some other expensive, time-consuming hobby, like maintaining a cutting edge gaming PC. If Mobius or whoever sucked that off into a STEM world, would he trot in after it? No, he'd just sigh and say it was time to buy a new GPU anyway, since it always is. I hope we're all learning something here.
Anyway, The Evil Within 2 comes out in October on PC, PS4 and Xbox One and Bethesda seems to have sent this trailer over to encourage you to pre-order it rather than to remind you not to let your children get abducted by evil villains (slash continue to refuse to pop any out).
The Evil Within 2 pre-orders come with an add-on called called The Last Chance Pack, which contains the following:
The Burst Handgun – This exclusive weapons is available only through The Last Chance Pack and uses handgun bullets that can be found or crafted.
Crafting Supplies – Upgrade your go-to weapon, craft additional ammo, or make traps to incapacitate enemies with these supplies, available at the start of your descent into Union.
Medical Case – You'll need to stay alive if you want to save Lily, and these supplies will give you the aid you need to venture deeper into the madness.
Will any of that be any help to you when twisted demon things are ripping the walls off? Probably not!