SteamWorld Quest, CrossCode, Double Kick Heroes, Wargroove, more indies coming to Switch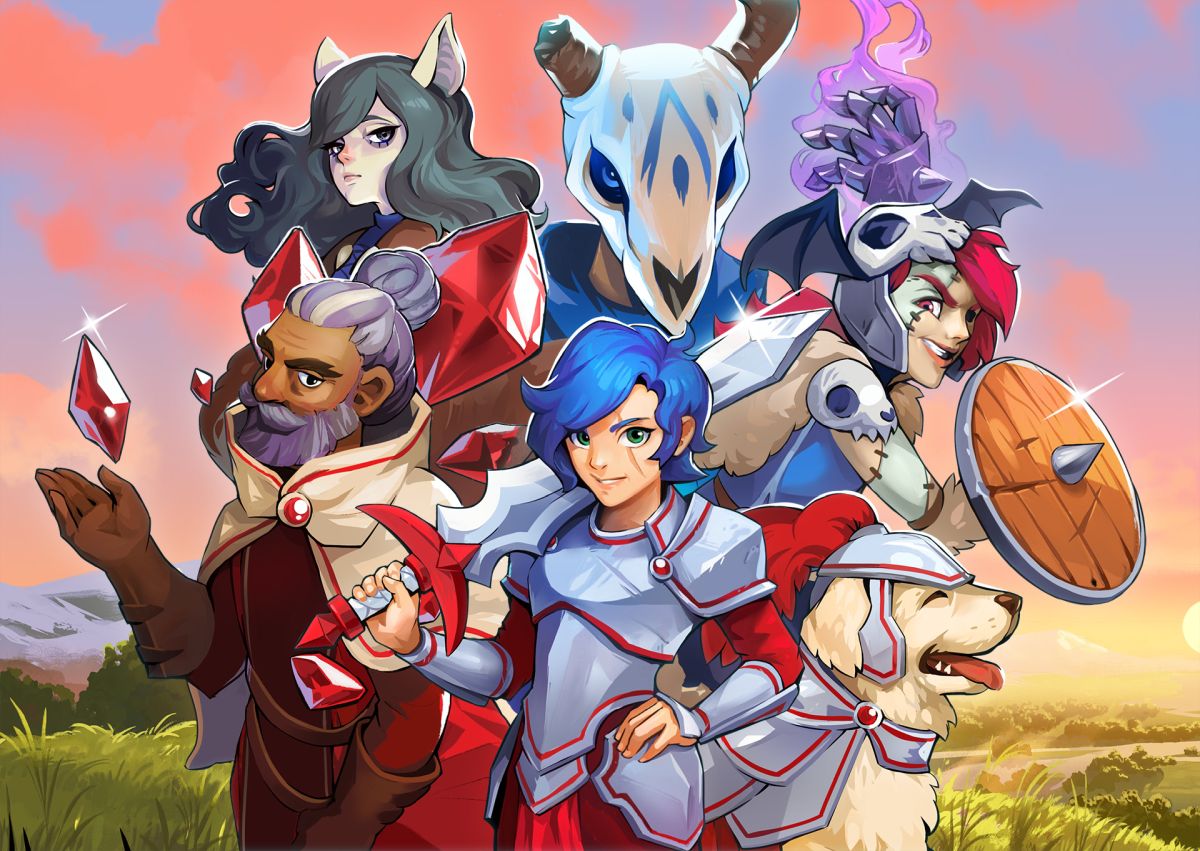 In a pre-recorded video showcase, Nintendo announced various indie titles coming to Switch in the not-too-distant future.
The video showed the next game in the SteamWorld universe, CrossCode, provided a release date for turn-based strategy game Wargroove, and much more.
Wargroove is turn-based tactics game where you command army units in a battle between factions. It supports up to four players in the campaign, and in local and online multiplayer modes. You can also design battlefields and stories using the in-game editor and customization tools. The Chucklefish-developed title is now available for pre-order, and will release February 1 for PC, PS4, Switch, and Xbox One.
SteamWorld Quest: Hand of Gilgamech is the next title set in the SteamWorld universe. The team-based card collecting RPG has an epic storyline, "billions" of potential decks to build, and a storybook-inspired art style. A release date and other platforms will be announced at a later date.
Other titles revealed in the video, and currently without a release date include: retro-inspired action-RPG CrossCode, metal rhythm-shooter Double Kick Heroes, story-driven puzzle-platformer Inmost, and 2D open-world crafting game Forager.
CrossCode is currently available on PC through the Humble Store and Steam, and is also coming to PS4. Double Kick Heroes is currently in Early Access on PC. Inmost will also be made available on PC and the current release date is 2019. Forager is slated for early-2019 and is coming to the Humble Store and Steam as well.
A small surprise was also announced in the video: Goat Simulator: The GOATY, When Ski Lifts Go Wrong, and Unruly Heroes were added to the Nintendo eShop for Switch today.
Previously announced indie games releasing for Switch in the upcoming weeks include: Mages of Mystralia on January 29, Dragon Marked for Death on January 31, The Path of Motus is coming February 5, AWAY: Journey to the Unexpected on February 7, and Treasure Stack releases March 1.
For more information on the aforementioned, current, and upcoming indies for Switch, hit up the link to Nintendo's website.