Super Bowl participants play Mortal Kombat X in latest Clueless Gamer segment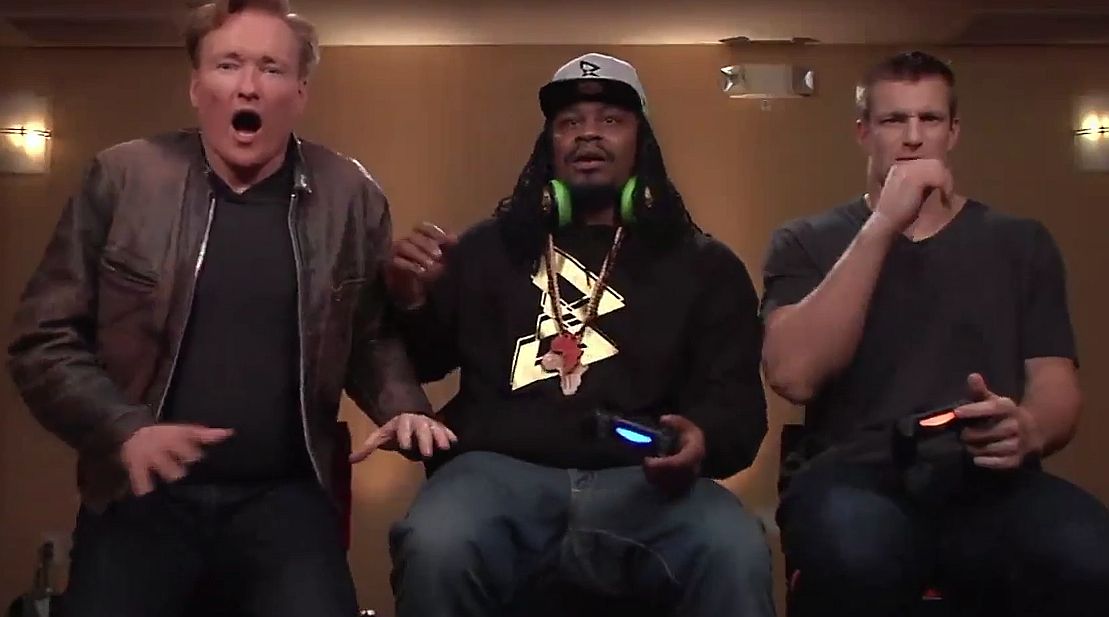 Late Night talk show host Conan O'Brien aired another Clueless Gamer segment last night, and it featured NFL players Marshawn Lynch and Rob Gronkowski playing Mortal Kombat X.
Seattle Seahawks running back Lynch and and New England Patriots tight end Gronkowski will go up against one another during Super Bowl 49 this coming Sunday, February 1.
Consider the Mortal Kombat X match a precursor to what's to come.
Mortal Kombat X releases on PC, PlayStation 3, PS4, Xbox 360 and Xbox One in April.