Sunset in development at Tale of Tales for Linux, Mac and PC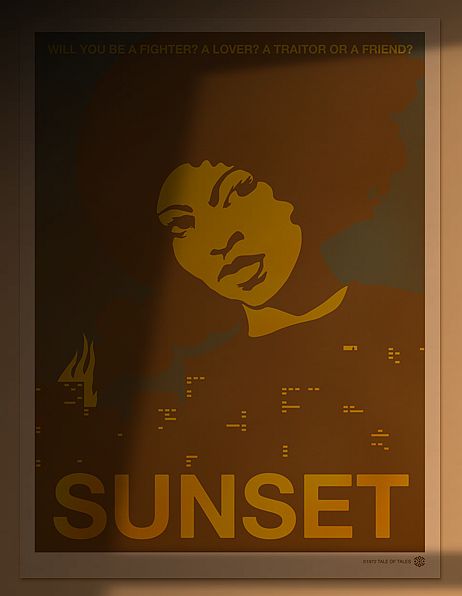 Tale of Tales has announced development of Sunset, its latest title for PC, Mac and Linux.
Sunset is a first­-person exploration game set in the early 1970's which takes place in a "single penthouse apartment" in a fictional tropical republic embroiled in a civil war against its oppressive regime.
The player is a housekeeper of the apartment, and week-by-week she discovers her ever growing role the eccentric occupant's life and the civil war erupting around them.
Here's the story synopsis:
"The former philanthropist has been living a secluded life after a military coup had stifled the arts and culture that once aroused his passions. The thoughtful attention of his housekeeper awakens a new love for his country and his people in him. But the ruthless government will not be defeated with a velvet glove. Maybe she can convince him to join the violent resistance movement that terrorizes the capital.
"Against the sunset-lit backdrop of a war-torn metropolis, two hearts meet in a fast-paced thriller. Your investigation of a person's belongings creates a level of intimacy never far away from romance. It is up to you, however, to decide how the relationship evolves. Will you be a lover? A fighter? A friend or a traitor?"
"It's like a shooter game where you are not the hero but one of the people in the background," according to Tale of Tales founders and directors Auriea Harvey and Michael Samyn. "And also that is how it feels to live in the world today, surrounded by the evidence of war but most of us not feeling a part of it.
"The game contains both empathy and apathy. But also a feeling of being caught up in a struggle bigger than your day to day life."
Sunset is the second biggest project Tale of Tales has been involved in and partial production funding has been acquired from the Flanders Audiovisual Fund, which has supported most of Tale of Tales games in the past.
Next to Sunset, Tale of Tales is preparing two other productions: The Book of 8, a re-imagination of their first design based on Sleeping Beauty and An empty World, a collaboration with Jessica Curry and Vicki Wong.
Sunset is scheduled for release next year.