Necalli, Nash and Zangief highlighted in latest Street Fighter 5 trailers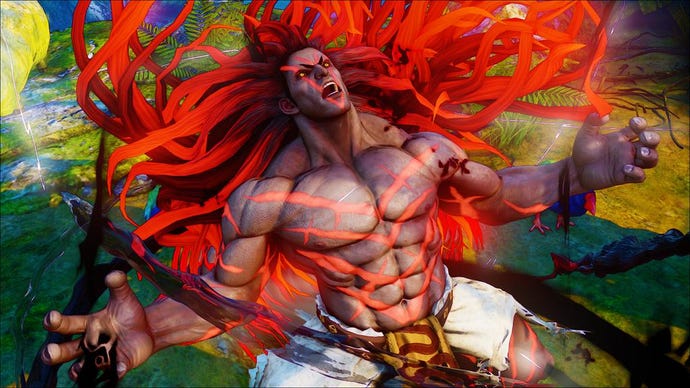 Street Fighter 5 would like to introduce new competitor Necalli. And also two other guys you already know, for some reason.
Street Fighter 5's launch roster includes a couple of new characters you'll want to get to know. Today's example is Necalli, the most mysterious of four additions.
It also includes a bunch of people you already know, like Ken. Presumably there are some fighting game fans somewhere in the world who haven't met him, or Zangief and Nash, and that's why they're in this character introduction trailer series.
Street Fighter 5 launches on February 16, on PC and PS4.