Street Fighter 5 - R.Mika butt slap removed to avoid making players uncomfortable - Ono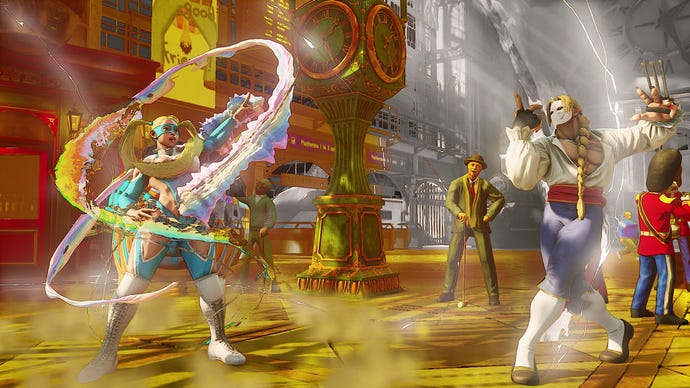 Capcom removed R.Mika's butt slap and other similar animations from Street Fighter 5 to avoid offending players.
In a recent update to the Street Fighter 5 beta, Capcom decided to tweak some player animations for R.Mika and Cammy by removing some gratuitous shots showing butt slaps and crotch close-ups.
According to producer Yoshinori Ono, the move was done to make sure the game can be accessible to as many players as possible, without offending or alienating anyone.
"Our objective with Street Fighter 5 is to start over from zero," Ono told UOL Jogos [Portuguese], as translated by one NeoGAF member.
"We want the professional players and the casual fans of the series to return, but we also want to reach those who have never even touched a fighting game. So we can't have something in the game that makes people think, 'This is not acceptable.'"
Ono added that these changes weren't made under any external pressure, but were rather internal decisions to ensure the game doesn't make anyone uncomfortable.
"Probably we won't be able to remove everything that could offend someone. But our goal is, at least, to reduce that number as much as possible so that they think 'Ok, there is this issue here, but it is within the limits.' We want that everyone can play and enjoy without worrying about anything else."
Street Fighter 5 is out in February for PC, and PlayStation 4.