Star Wars Battlefront X-wing VR Mission now has a more complex name to advertise Rogue One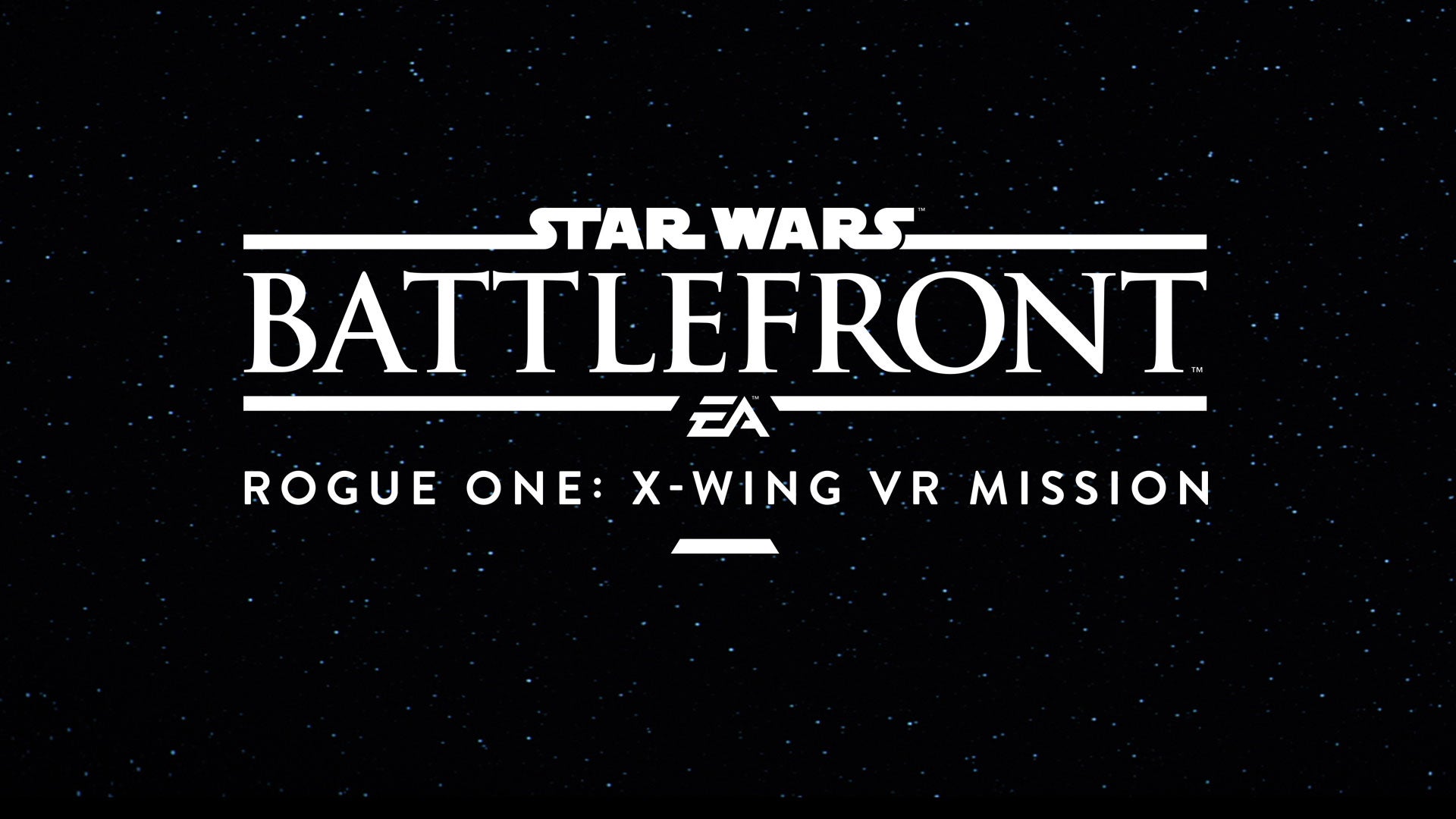 For an experience that's made up of a single mission, and probably won't be very long, Star Wars VR Mission sure has a long name encompassing all the licenses it's using.
As part of EA's gamescom 2016 livestream yesterday, the company revealed a change to the name of the previously revealed Star Wars Battlefront VR mission.
This add-on to Star Wars Battlefront is still going to be free to owners of the game and PlayStation VR on PlayStation 4, and it's also still about getting you into a virtual X-wing cockpit, but the name now denotes its Rogue One tie-in. It's now called, take a deep breath: Star Wars Battlefront Rogue One: X-wing VR Mission.
We don't know much about the Criterion-developed add-on, but the developer did reveal a couple of bits of info in a new blog post. For instance, you'll be engaged in a fight with a Star Destroyer at some point during the demo.
The Rogue One name doesn't mean much beyond being an advertisement for the movie, it seems, as the post reveals the game is just set in the same period, ie, the time of the original trilogy, which has always been the case.
The demo will also make use of positional audio, and be built on Frostbite like the Star Wars Battlefront.
Star Wars Battlefront Rogue One: X-wing VR Mission is out alongside PlayStation VR in October.