I believe in Google's Stadia vision of the future, but the gaming preservationist in me is worried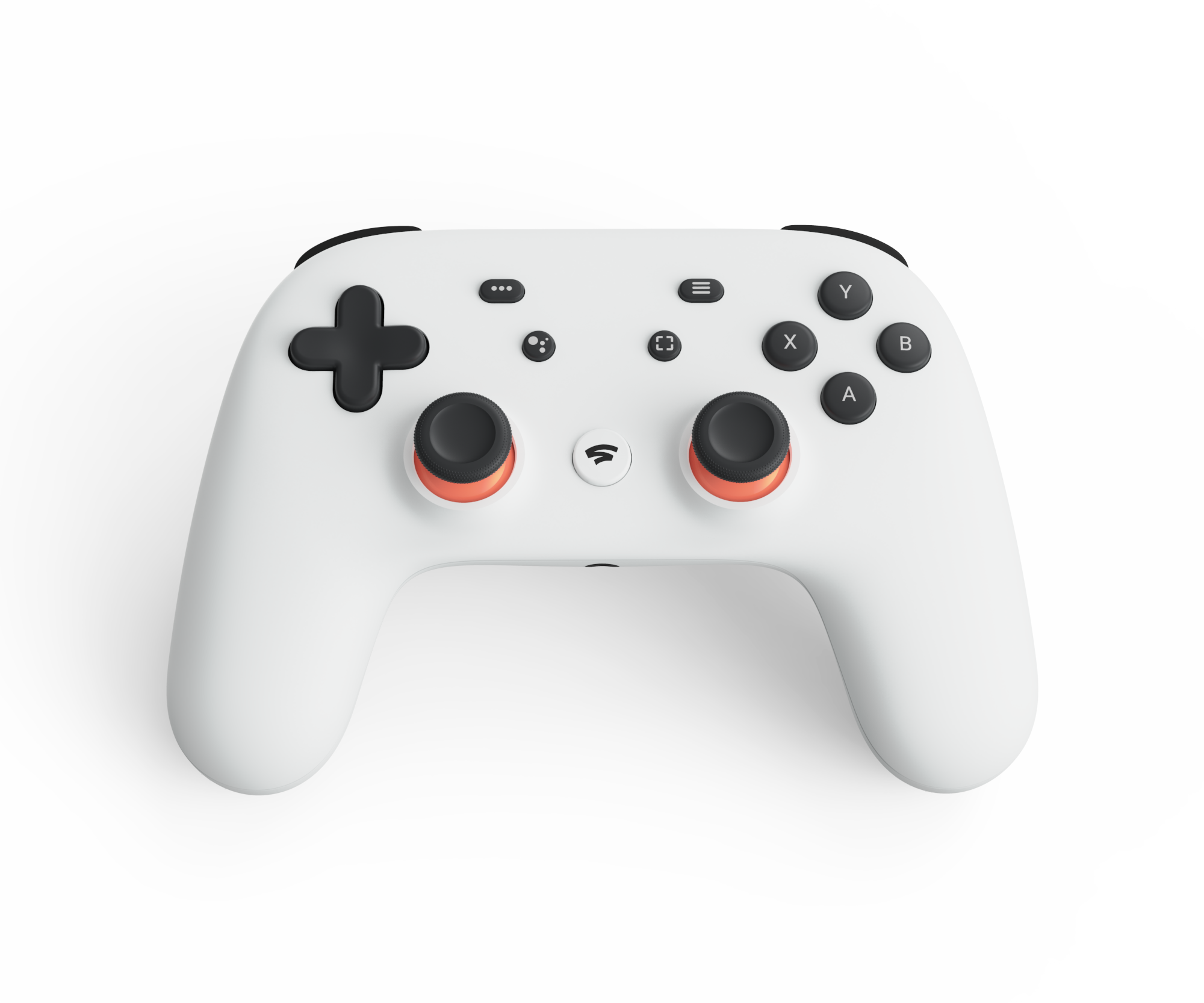 Latency, pricing and network data caps are all potential issues with streaming services like Google Stadia that will eventually be ironed out. One issue isn't going away, however: the threat this revolution poses to preservation.
I'm one of those people who truly, deeply believes in video games as cultural landmarks. I know this isn't for everyone: lord knows as VG247 has passed judgement on things like the vacuous political identity of The Division there's been enough people in the comments screaming 'games are just for fun', but I believe in them as something greater. It's not all about having something to say about politics or the world at large, either: while some games admirably do that, even those that are simple and as far divorced from such a narrative as possible have an artistic merit.
This is why I had conflicting emotions as I watched Google's Stadia presentation at GDC last night. On one hand I was excited, echoing Matt's thoughts on Stadia live from the conference: I do think streaming is a comfortable, viable option for the future. Many critics of Stadia are getting hung up on technical aspects like worries that streaming will always have a propensity for lag, the lack of infrastructure making Stadia non-viable in certain parts of the world, or talk of 20gb-per-hour streaming requirements decimating ISP data caps.
These are fair concerns, but they're technical - either through smarts or through repeated blows from the sledgehammer of technological progress, these issues will eventually be eliminated.
Preservation, however, remains an issue. If video games are cultural landmarks, if they are art, they should be preserved. The world Stadia presents isn't one that's very friendly to preservation, however.
The problem is simple: even if you're buying games outright rather than simply renting access to a Netflix-style service, those games exist in the cloud. They are controlled by the person or company who maintains that cloud. That means games can be changed or, if the situation warrants it, outright removed. In this sense, games can disappear from history forever.
"It's no different, I think, to the way that mobile games work today," Stadia boss Phil Harrison tellingly commented when questioned by Kotaku on the matter of preservation. This is a particularly damning answer, because anybody who knows their stuff about mobile games knows of games that have quite literally vanished from the face of the earth after being delisted from the Apple or Google storefronts thanks to rights issues or games aging beyond the current hardware.
It may be that in worrying about this I'm simply exposing myself as a dinosaur. I'm barely thirty, but I am that guy with a couple hundred vinyl records and many hundreds of physical video games in storage. I'm the person that eagerly supports retro revival projects like the excellent efforts of Analogue. I know I'm in a minority in caring so deeply about this stuff. I also do embrace the future - I happily subscribe to services like Amazon Music, Xbox GamePass and Origin Access, but some things I just want to properly, really own. If the future shifts away from that I will follow, but I will lament what is lost along the way.
The potential problems around preservation of games are numerous and slot into a few different categories I can think of - and there are surely more beyond that.
The most obvious instance is a rights issue or other legal or PR problem. We've just seen Sega pull Judgment from sale in Japan in the wake of one of the game's lead voice-and-likeness actors being caught in a drugs bust. To stick with Sega, that company also appears to have a problem with one of its greatest ever games, Sonic 3 & Knuckles. Unlike the other 2D Sonic games Sega declined to remaster Sonic the Hedgehog 3, and the game is also absent from their current-generation Mega Drive Classics releases. I'm willing to bet it'll also be absent from the upcoming Mega Drive Mini. It's likely this has to do with the poorly-kept secret of Michael Jackson's involvement with the Sonic 3 soundtrack - and it doesn't seem a coincidence that re-releases of Sonic 3 suddenly stopped after Jackson's death, when his estate thus changed hands.
One can easily see why this is worrying for the future of protecting gaming history. It's okay for those example games - we have the original discs that got out before the culling, dumped ROMs, original carts and earlier re-releases. In a glorious digital and streaming only future, there won't be such a chance.
This isn't just a problem with games disappearing, it's a problem with games changing, too. From a historic, academic point of view there is absolutely a value to experiencing the rather broken, messy version of Final Fantasy 15 that first shipped on its release. Patched and expanded, it is now a better game: but if a player wished to revisit the original as released they need only delete the updates and pop the disc into an offline console. On a system such as Stadia, this is impossible unless the developers expressly allow it with some sort of version select.
This isn't just about fixing broken games, either. We now live in an age where games are constantly remastered and updated - these remasters often make material changes, sometimes for the worse. What incentive is there for a company to keep the original build of a game alive if they remaster it? Are we doomed to a world where as games update and are remastered, the fondly-remembered originals are lost forever? This is how it is on mobile - and honestly, I think it's a travesty.
Or to put it another way: The original Xbox 360 dashboard with the blades was cool. But with how prolific Xbox Live became that generation, how many 360s out there can you boot up to experience that operating system? That, too, may be a piece of gaming history slipping through our fingers.
This, of course, is the march of progress. Last month, Samsung announced that it wouldn't produce any more 1080p or 4K blu-ray players for the North American market. The market has spoken, and the future is streaming. This is the thing video game players should be aware of: in movies, it doesn't really matter that blu-ray is actually crisper, cleaner and of a better quality: convenience wins out, and the crushing weight of progress also ensures that Amazon, Netflix and the other giants are slowly delivering experiences closer and closer to a disc. Similar is likely to slowly happen in games - the hardcore will stamp their feet and huff, but a little bit of lag won't deter the casual consumer.
Earlier on we mentioned Michael Jackson and Sonic 3, and that comes full circle to this point. The HBO and Channel 4 documentary 'Finding Neverland' delivered a shocking, stomach-turning look at Jackson's alleged sexual abuse of children and went a long way to eradicate doubt in the public consciousness as to the veracity of the accusations. Repercussions followed, including the team behind the Simpsons deciding to remove an episode featuring Jackson in a prominent role from circulation.
Whatever one's stance on Jackson as a man, the implications of this removal are fascinating. The episode won't be re-aired, and it is being systematically deleted from on-demand archives. Soon, only the DVD discs will remain. Soon, there will also be no more discs. That's troubling, even if the new cultural context that episode now has is part of a greater picture of how a man could obfuscate his true nature to the world for so many years, if the allegations are true.
Games have even more wrinkles to consider in this area than most media forms, especially in the modern era where many titles grow and change over time. None of this is to say that something like Stadia or the Xbox XCloud initiative shouldn't be the future - but it is to say that the industry needs to put its collective heads together and think carefully about how to ensure the history of video games is properly protected going forward.