Rock Band gets a bit Disturbed next week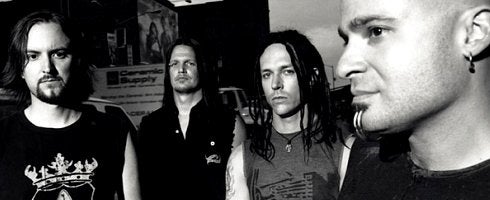 Harmonix and MTV announced today announced a three pack of from rockers Disturbed, as well as singles from Silversun Pickups, The Mother Hips and TRUSTcompany, will be added next week to the Rock Band Music Store.
Here's what you'll get:
Available on Xbox 360 and Wii (March 2) and PS3 (March 4):
Disturbed – Meaning of Life
Disturbed – The Game
Disturbed – Voices
The Mother Hips – Third Floor Story
The Mother Hips – White Falcon Fuzz
Silversun Pickups – Panic Switch
Silversun Pickups – Sort Of
These tracks will be available for purchase as the Disturbed Pack 02 as well as individual tracks on Xbox 360 and PS3 and as individual tracks only on Wii.
Pricing will run you $1.99/£.99/160 MSP/200 WPS per track, or $5.49/£2.49/440 MSP for the track pack.