Rainbow Six: Siege gameplay footage storms E3 2014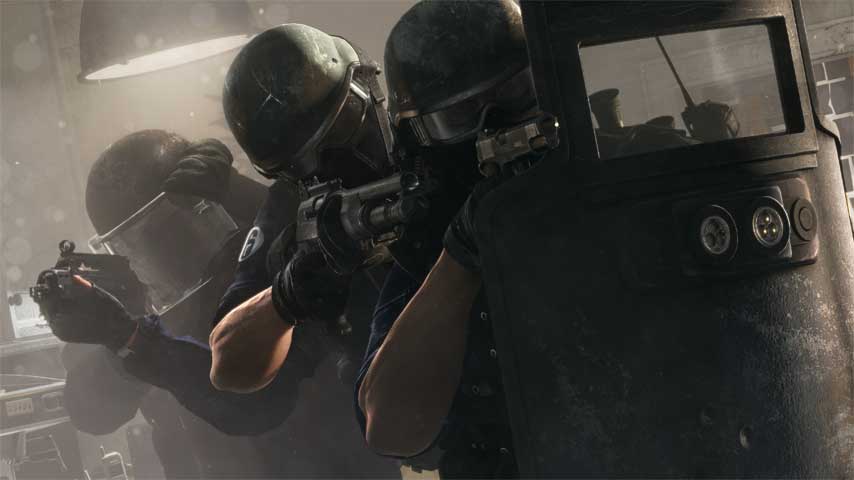 Ubisoft CEO Yves Guillemot himself came on stage to introduce Ubisoft's final showing of the day: the long, long, LONG-awaited new Rainbow Six game.
The game once known as Rainbow Six: Patriots has been reworked as an all-new game, Rainbow Six: Siege. Without any proceeding fanfare, Ubisoft launched right into footage of two co-op teams going head to head.
The team we were spectating broke into a house to capture a hostage. It was interesting how slow and deliberate the entrance was, and also how much communication and co-operation was required to succeed once shit got real.
The footage is described as pre-alpha, so we might be a long way off yet. It's coming to PC, PS4 and Xbox One, as was rumoured when we began hearing that Patriots had been rebooted as a new project.
It's been six years since the last Rainbow Six game, and this one has been on the backburner for a while; it's good to see it back.