Doom's BFG 9000 makes its way to Rage 2 - watch new gameplay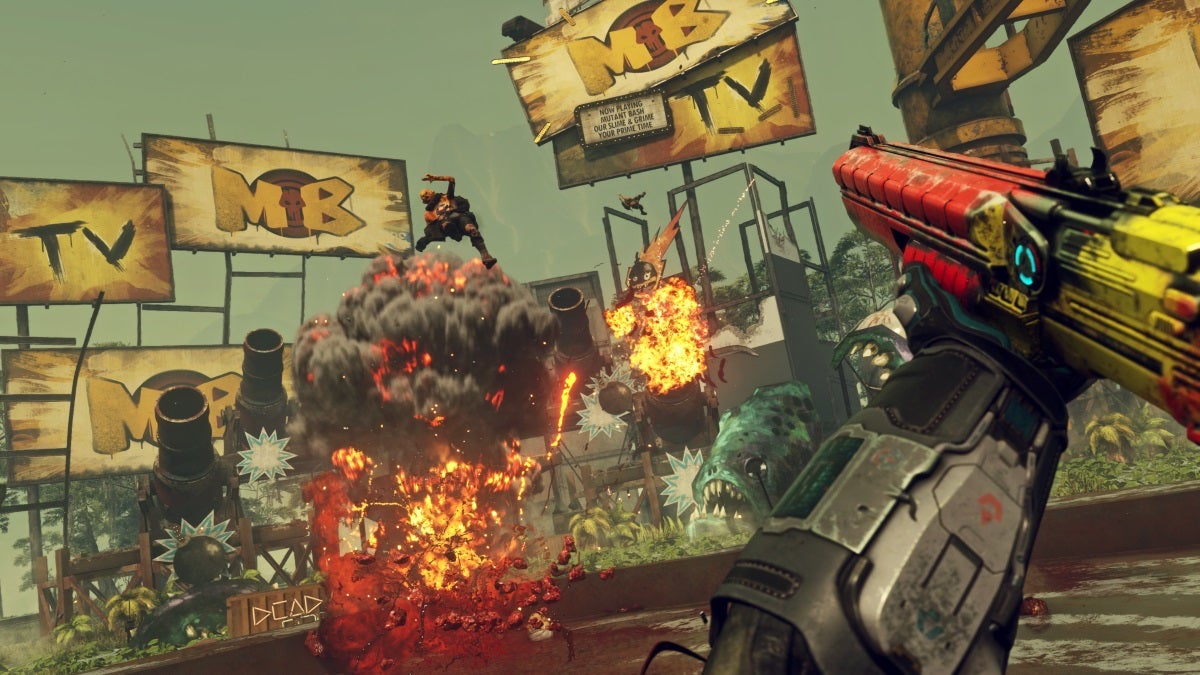 Doom's iconic BFG 9000 weapon returns in Rage 2.
A new Rage 2 gameplay video has premiered, showing yet more footage from the action the game. The video, courtesy of IGN, has the game's HUD and UI turned on, which helps illustrate the different abilities and their cooldowns.
As you'd expect, it's full of explosive action. Among the new things to look out for is vehicle combat, as we get to see the player take down a convey. The main weapon on display is the Grav-Dart Launcher, which attaches little gravity balls to enemies which can then be used to yank them to other surfaces.
It looks fun. The Doom BFG 9000 shows up at the very end, but we sadly don't even get to see its actual effect because the camera pulls out. Hopefully it's as devastating as it is in Doom.
Rage 2 is out May 14 on PC, PS4, and Xbox One.