Project X-ray brings "wearable holograms" to HoloLens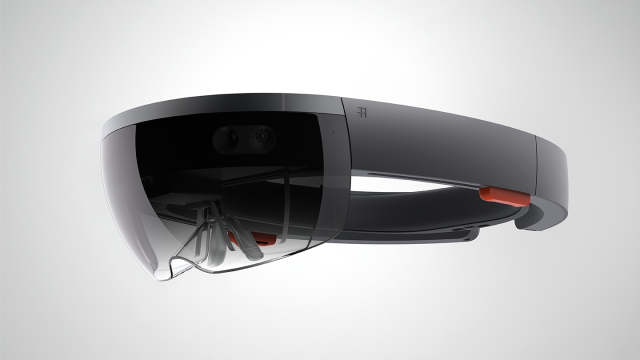 The latest HoloLens demo shows off some pretty cool uses for Microsoft's AR tech.
A new HoloLens demo called Project X-ray debuted at the Microsoft October 2015 Event today.
Microsoft talked up the augmented reality device's capacity for supporting "wearable holograms" - holograms which track your movement, so it looks like they're attached to your body - as well as the way HoloLens allows for freedom of movement around the real environment by projecting onto real surfaces - cord free.
An impressive live demo showed a player fighting aliens that broke through a nearby wall. He aimed and shot at the invaders with a wrist-mounted holographic weapon, and dodged their incoming fire by sidestepping.
Scrub to 1:33 to watch the demo. It's pretty cool.