Plants vs Zombies: Garden Warfare 2 - Delivery Badge S Rank Tips
Earn S Rank for every delivery mission.

This guide offers tips for earning an S rank in each of the delivery missions in Plants vs. Zombies: Garden Warfare 2. Completing the delivery missions with an S rank grants players the highest coin reward of the three possible ranks. Players will also receive a delivery badge for completing all 10 missions on each side of the backyard.
Plants vs. Zombies: Garden Warfare 2 has released yet another free DLC, called Trouble in Zombopolis: Part Two. This DLC adds various new content to the backyard, including a community challenge meter and two sets of delivery challenges. The delivery challenges consist of timed races, using a Goat for the zombie side, and a Chomper for the plant side.
Plants vs Zombies Garden Warfare 2 S Rank Tips
Players can earn coins for completing each race with either a B, A or S ranking, with S rank yielding the highest coin reward. This guide offers several general tips to help you achieve S rank on all 20 delivery challenges and earn the delivery badges in Plants vs. Zombies: Garden Warfare 2.
Lower Your Sensitivity
Earning S-Rank in the delivery races really comes down to precise movements and hitting each checkpoint. It may seem counterintuitive at first, but one of the best ways to earn fast times in these delivery races is to lower your sensitivity. This will allow you to make more accurate turns and jumps while reducing your chances of overshooting your landings. You will also be able to land hits on enemy bots and pots more easily without slowing down to aim.
Time Your Special Ability Carefully
Both the delivery Chomper and Goat used in the delivery missions have their own special abilities that are required for completing certain races. Players must coordinate these special abilities in conjunction with their regular movements to efficiently complete each delivery.
Along with a double jump, the delivery Chomper has a jetpack that boosts you straight up into the air, allowing you to hang in the air for a moment before coming back down. Some higher checkpoints will require the jetpack boost, while others only need a double jump. Keep in mind that the boost can briefly slow you down after using it, so only use this ability when truly necessary.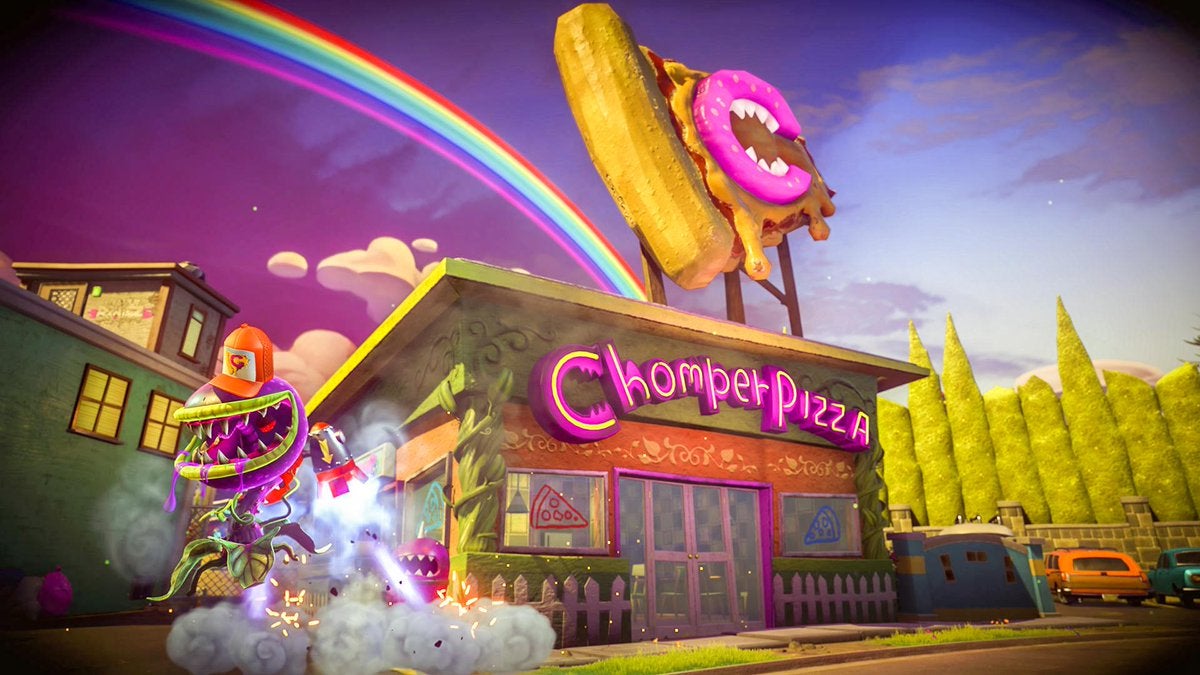 The delivery Goat utilizes a warp ability that allows the character to quickly dash forward. This ability can be used mid-air to clear wide gaps or dash across rooftops. Oftentimes you will need to jump just before using the warp in order to reach higher surfaces. However, since the warp is a straight shot, it can sometimes warp you over a checkpoint if the checkpoint is slightly lower than where you're standing, causing you to miss. Use the warp to dash toward checkpoints only if they are directly ahead of you in order to avoid landing beyond your goal.
Anticipate Enemy Bots and Pots
In the more challenging delivery races, there will be enemy bots and potted plants that will shoot at you and try to slow you down. Both delivery characters can fire projectiles at enemy targets to clear their path. Run through a race a couple times to familiarize yourself with the placement of enemy bots and pots, and prepare to shoot them ahead of time during your S rank run. Lining up your shot just as you round a corner or eliminating an enemy target from a distance can shave seconds off your time and allow you to earn S rank.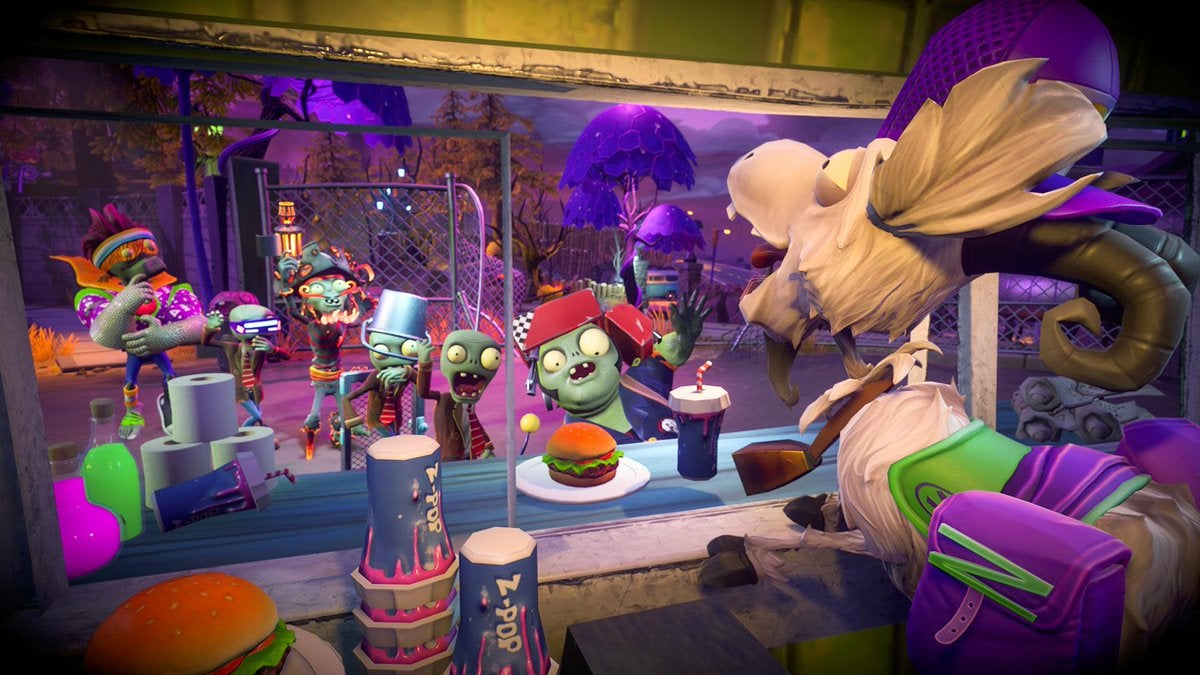 Shoot All the Blue Gnomes
Certain delivery races include blue gnome targets that will briefly freeze the countdown timer, giving you more time to complete the race while also creating a faster completion time needed for S rank.
Some of the blue gnomes are difficult to see, as they may be off to the side or on a higher surface. Go through the course and keep your eye out for as many gnome targets as possible. Once you know their general location, be prepared to shoot each target and cut seconds off of your time.
Of course, with any timed challenge, practice makes perfect. Keep running through each course to find the most efficient paths between each checkpoint to achieve a clean and precise run. Follow these general tips, and you'll earn additional coins for S rank delivery badges in no time.