Outrun Online Arcade priced, Europe-only for PSN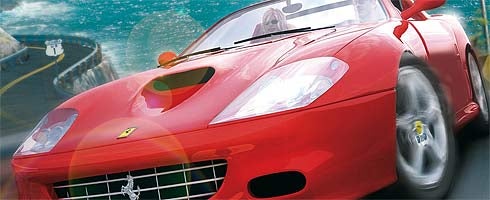 Sega's confirmed pricing for Outrun Online Arcade, saying today that the racer will cost 800 MS Points, or £7.99/€9.99 on PSN.
It's out for 360 tomorrow and PS3 on Thursday.
This Eurogamer article reckons the PSN version's a European exclusive. Tough luck, American PlayStation 3 gamers.
Press release after the break.
SUMMER STARTS EARLY THIS YEAR
OutRun Online Arcade Dates And Pricing Confirmed
LONDON (XXth April, 2009) – SEGA Europe Ltd. today announced that OutRun™ Online Arcade – SEGA's classic arcade racer, this time in stunning High Definition and with Online Multiplayer – will be available via Xbox LIVE® Arcade for the Xbox 360® video game and entertainment system from Microsoft® on 15th April 2009. The PlayStation® Network version will be available April 16th 2009.
OutRun Online Arcade will be available for a price of 800 Microsoft Points via Xbox LIVE® Arcade and the PlayStation Network version will be available for £7.99 / €9.99 in the PlayStation® Store.
For the first time on PlayStation Network and Xbox LIVE, OutRun Online Arcade delivers online multiplayer racing for up to 6 players. With a choice of fast paced modes including OutRun, Heart Attack and Time Attack modes, the draw to the open road has never been so appealing. Both versions of OutRun Online Arcade will for the first time ever support voice chat and leaderboards. This way you can prove you are truly the best at one of SEGA's greatest games.
For more information about OutRun Online Arcade, please visit http://www.sega.co.uk/games/outrun-online-arcade/. For assets, please visit www.sega-press.com.