Notmycar is literally PUBG with cars
Notmycar is a car combat, battle royale game.
Notmycar is a battle royale game that came out of nowhere. Instead of a dude with a gun, you play as a car with a gun. Sort of like Twisted Metal, except all cars drop out of a plane at the start of the match and the arena keeps getting smaller until one car is pronounced a winner.
The game's official site mentions other tried and true battle royale staples like dropping onto a massive battlefield, picking a spot to start in, and looting weapons. The official description says you'll acquire weapons from "caches" placed all over the island.
You'll also earn points that can be later spent on customisation items like paint jobs, flags, bumpers etc.
Drop into https://t.co/6eOw50Q5Ls to sign up for pre-alpha testing! #BuckleUpButtercup pic.twitter.com/D0kOOiQDea

— notmycar (@nmcstudios) February 2, 2018
If you're thinking this sounds like a fever dream, you're not alone. I would've also dismissed Notmycar as some elaborate troll, but there's an official twitter account with some snippets of gameplay. YouTuber/streamer Greenskull is also going to livestream the first gameplay footage today at 6pm PT (9pm ET, 2am UK) on his Mixer channel.
Other details like the number of players, whether or not armour will be factor, and many more are yet to be revealed. There's no official trailer, yet, either, but we do have a couple of screenshots.
I'd first like to highlight this first screenshots because it shows a car hiding behind a fence to ambush another car. Just think about that for a second and check out the rest of them in the gallery below.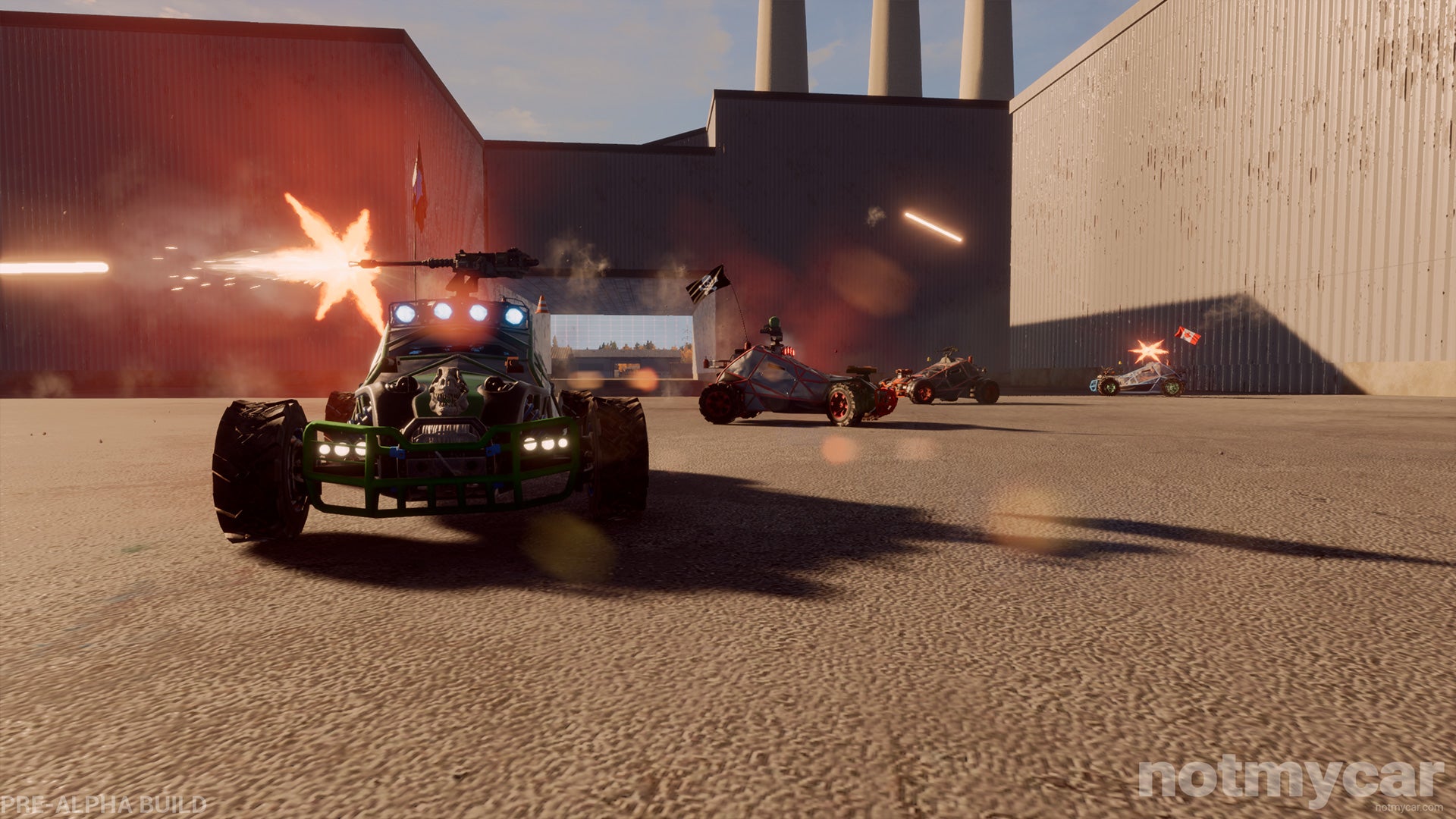 Notmycar's developer is taking alpha sign-ups at the moment, and you can put your name down at the official site.