Namco mentions Enslaved and "going forward" in the same comment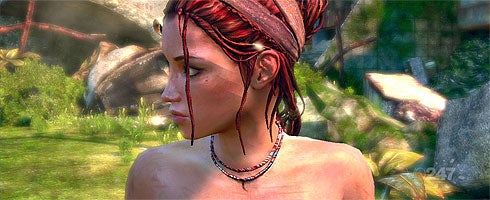 Despite poor sales from the first game, Namco Bandai marketing director Lee Kirton has said that Enslaved may yet still develop into a franchise.
The first title, Odyssey to the West, released last October on PS3 and 360 to low sales. But its critical reception from media and gamers may yet see the Ninja Theory IP expand.
"It didn't perform as well as we hoped it would, but we're very proud of how it was received by both the media and the gamers who have experienced it," Kirton told MCV.
"I can't discuss where we are in terms of a sequel, but we're looking at reviews and feedback from the press, and because of the gameplay and quality that Enslaved delivered, we see it as a great catalogue title going forward."
Ninja Theory was hiring for positions last year to work on a new game alongside its current project, a reboot of Capcom's Devil May Cry franchise.
All indications at the time pointed to an Enslaved 2.