March NPD: US sales weakness to continue for "months," says Pachter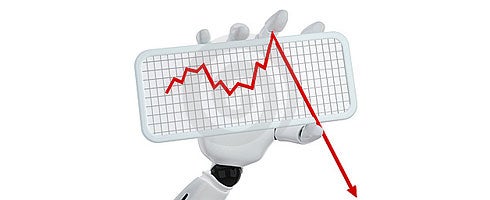 However you dress it up, the 17 percent year-over-year revenue drop for the US games industry announced yesterday is "wince-worthy," to put it mildly. Worse, Wedbush Morgan's Michael Pachter said today that he expects the gloomy weather to stay with us for "months".
He said in a note:
We believe investor concern may be heightened, with double-digit negative sell-through implying that the video game consumer has "rolled over". The weak March results follow strong sales in prior months with last month's +9%, January's +10%, December's +16%, November's +11% and October's +35%. In addition, combined next generation console and handheld hardware unit sales were down 19% year-over-year with 2.0 million hardware units sold in the month, giving us less confidence about the a reversal in software sales over the near term, especially given tough comps for the next four months.
And added:
We expect negative market reaction to the sales data. Overall sales were down double-digits for the first time since May 2006, and the year-to-date trend of –2% gives credence to conservative publisher views about the year. We expect investors to trim positions in most video game publisher and retail stocks, and think that lingering concerns about the economy will limit share price appreciation until we see a reversal to positive sales growth. We think that negative sentiment could provide an opportunity, as solid hardware sales over the last several months imply continued software sales strength later in 2009. We expect the negative sales trend to reverse by May, and continue to believe that the video game software sector remains highly recession-resistant.
Got a hat? Hold onto it.