Lunch Break Special: Ending, Minimalist Puzzler-Meets-Roguelike
Today's Lunch Break Special is a minimalist puzzle-game-meets-roguelike-like called Ending. Prepare to die. Lots.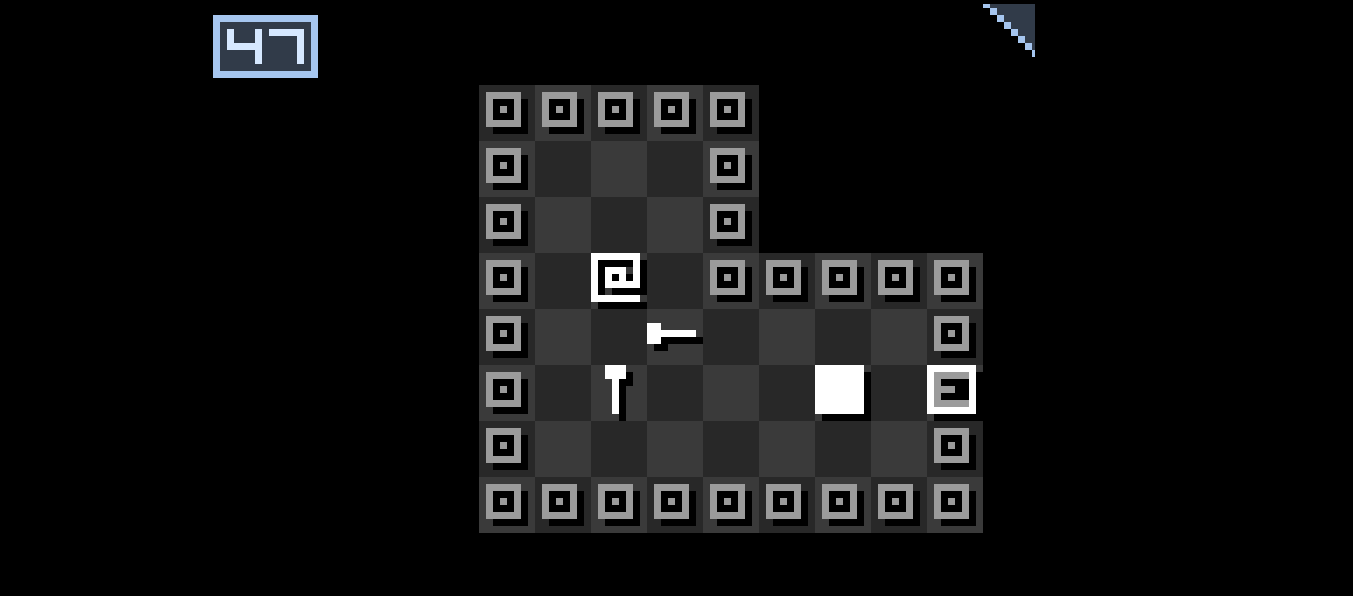 This article first appeared on USgamer, a partner publication of VG247. Some content, such as this article, has been migrated to VG247 for posterity after USgamer's closure - but it has not been edited or further vetted by the VG247 team.
Aaron Steed's Ending is a roguelike distilled into its most basic components. There is no equipment to worry about, no statistics to juggle. You're neither level up nor learn the names of your executioners. All you can do is to survive to the next level.
Much like Steed's other great roguelike-like Red Rogue (which is free, and absolutely amazing), Ending uses a monochromatic palette. Unlike Red Rogue, the world of Ending is considerably more claustrophobic, a fact that gets progressively more accentuated as you progress deeper and deeper into the game. Though limited in movement by Ending's turn-based structure, the various enemies you encounter will remain menacing characters; one false move and you're dead. No questions asked.
It's here that Ending turns into a bit of puzzle game. How do you progress without being rendered into minced pixels? Foes will one-shot you should you turn the wrong way. However, if you succeed in navigating directly into a weak spot (i.e: where their business ends are not pointed), you'll be able to do the same to them. In spite of the apparently simplicity, there is a surprising amount of variety in regards to the homicidal conundrums you will encounter.
Devoid of unnecessary exposition, Ending is a clever, minimalist jaunt into the heart of an unnamed dungeon. We recommend ordering an Oreo milkshake with this. Or, just, you know, having a cup of black coffee. With white sugar.
Yeah. Er. Just go play the game already.