LittleBigPlanet developer's next game involves making music in a connected universe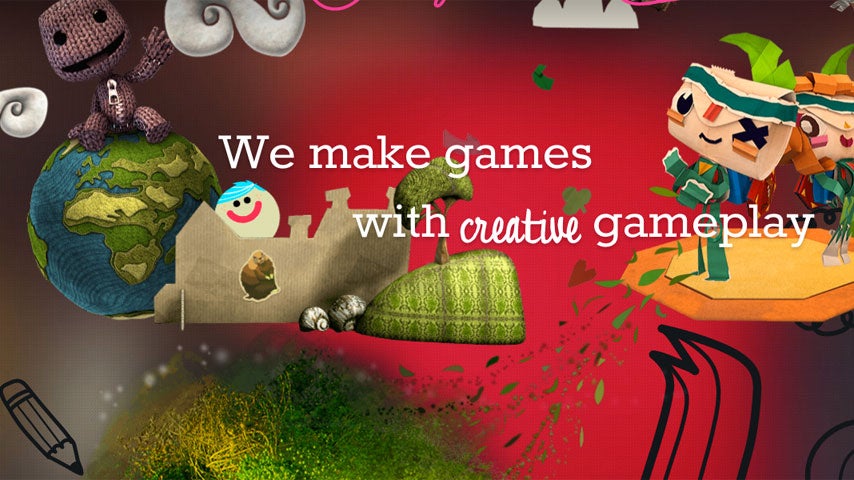 LittleBigPlanet developer Media Molecule is making a game where players can create music, making good on the promise of its first PS4 tech demo.
If you cast your mind way, way back to the February 2013 reveal of the PlayStation 4, you may remember Media Molecule in attendance with an unusual tech demo.
The team showed off a suite of design tools including real-time 3D sculpting using the Move controller, collage and motion capture. To top it off, four staffers took control of four in-game characters, puppeteering them to play the drums, keyboard and guitar as well as dancing. The result was a short music video, created with game controllers.
Sony made no promises at the time, and from what Media Molecule said it was clear the studio had been experimenting with a broad range of ideas and technologies, so we had no idea if we were looking at the germ of a game idea or just a promotion for what is possible with PS4.
However, we do know that Media Molecule is working on a PS4 game, which it has called the next generation of Play, Create, Share.
Now, DualShockers has spotted a positions vacant ad for an audio programmer at Media Molecule, and it seems to give a few details about what that project is.
In the video below, Media Molecule says it wants to put the middleware tools used for making music in games into the hands of players. This is bang in line with the studio's past focus on user-generated content, and indeed Media Molecule says that its secret project is a UGC game. As to what those tools are, the ad text has some detail:
"The ideal candidate will have a passion for and be well versed in the development of both software instruments and musical UX. ... This is a position for someone with a passion for doing pioneering work and creating world-class experiences that push the boundaries of interactive audio."
Making music may not be the central feature of the game, of course; from another job ad on Media Molecule's site, we also know that the secret project was indeed teased at the PS4 reveal, and will involve "a gigantic universe of online, live, social, connected creativity".
We are 100% ready to hear about this project now.